IBM SA takes We.Solve under its wing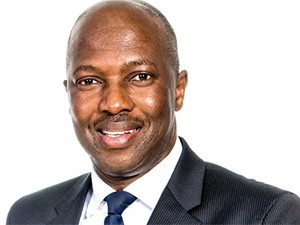 Under the wing of IBM, local company We.Solve is looking to transform SA's enterprise content management market.
Hamilton Ratshefola, country GM for IBM SA, says We.Solve is a business partner to IBM and has a viable business model.
"However, before we brought them onto our Enterprise Development Programme (EDP), they did not have adequately skilled staff to enable them to scale up their business and elicit big deals," Ratshefola points out.
The assistance IBM offered to We.Solve was two-pronged, he explains: "We put the management team through an incubation process to assist the company to refine its business strategy. The second part of the assistance afforded the company was the training, upskilling and certifying of the company's workforce on IBM software programs.
"The aim was to ensure the company has proper skills to allow it to scale up and source more business that it can manage and deliver on successfully," notes Ratshefola.
Over and above the training on storage, IBM has exposed We.Solve to its Bluemix technology. Bluemix is a cloud platform for developers to build and run modern apps and services. It enables developers to launch quickly, iterate continuously, and scale with success, says Ratshefola.
Innovations wing
According to Neo Makgoba, We.Solve's key accounts and internal support manager, We.Solve is an umbrella company founded in 2014 after it purchased Peretoria-based Enterprise Content Management Solutions (ECMS), which was on the verge of being liquidated.
We.Solve, 100% black-owned, was founded by Nelson Makgoba, who is the executive chairperson.
"We.Solve is no longer a start-up company, but rather the innovations wing within We.Solve is in its start-up phase. It employs 10 junior developers on an internship programme, which allows them to be accredited on IBM software and develop independent Web and mobile applications to sell on the open market with the help of Raizcorp's incubator programmes," says Neo.
"One of the major benefits of the IBM partnership has been that IBM subsidised the accreditation of our We.Solve internship programme, which is currently in progress. IBM has also allowed us to make use of its Bluemix and Soft Layer platforms, which allow us to develop and test our own application development through their infrastructure."
As part of the EDP, IBM has accredited We.Solve as an IBM reseller. IBM has also provided financial assistance to develop interns and offered access to its knowledge base and research laboratory for We.Solve technical staff to advance their skills.
"We are fairly established, so I wouldn't say we're looking for more funding, but rather business opportunities that'll grow our revenue and skills base," Neo concludes.