It's official. Talksure has the best sales manager in the world!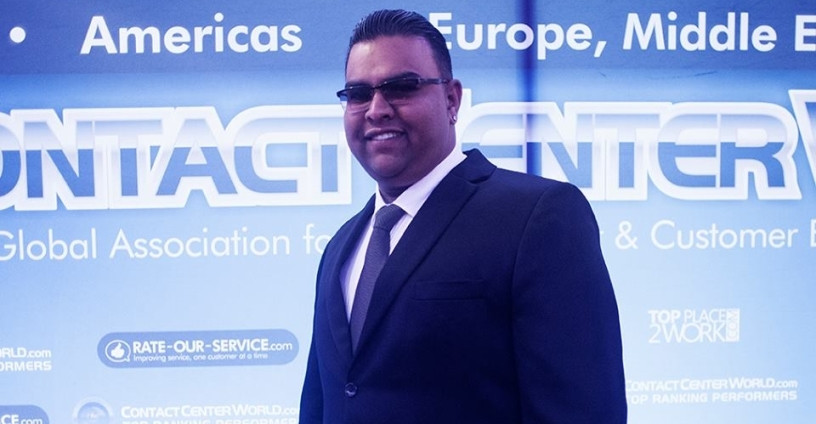 Talksure, leading South African financial services provider, congratulates its Sales Manager, Sunjveer Panday, on walking away with the title of Best Sales Manager at the 2017 Top Ranking Performers Global Awards. Sunjveer attended the glittering gala which was held at the Grange City Hotel in London on Friday, 27 October.
Sunjveer received gold at the 2017 EMEA (European, Middle-Eastern, and African) regional awards, which was held in May. He has now gone on to attain gold status yet again for the Best Contact Centre Sales Manager in the world. The award was bestowed upon Sunjveer by ContactCentreWorld.com - the largest contact centre association in the world.
"I am extremely honoured and humbled to win this award. I would like to extend my sincere thanks to Talksure for allowing me this opportunity to showcase my abilities and compete for the Best Sales Manager in the EMEA region and now the world. I am elated to have received this award. It's such an amazing feeling," expressed Sunjveer.
Sunjveer has had a distinguished career at Talksure. He joined the company in its infancy and has gone on to lead various sales teams that in turn contributed to the company's growth and development. He now heads several sales campaigns, both in-house and outsourced, and continues to deliver superior results for the business and its partners.
Jacques de Beer, Managing Director of Talksure said, "This is a well-deserved award for Sunjveer and we are proud and honoured to have him as part of our family. His passion for our business and leadership capabilities has helped Talksure achieve the great heights that it has reached today." Talksure has always placed its employees first by using platforms such as this to acknowledge and applaud the achievements of individuals that excel in the business.
"We are constantly looking at ways to improve customer experience and increase sales. This award and those won earlier this year bear testimony to the business value our employees deliver to our clients. This sends a message to our clients and potential future clients, illustrating to them that their brand and products are in great hands," added de Beer.