African businesses must get social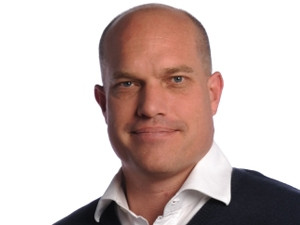 According to the International Data Corporation (IDC), revenue from social business software (SBS) will rise 40% annually, reaching $4.5 billion by 2016.
Companies are already using standalone SBS or are embedding SBS in various areas to enhance communication and collaboration, says WyseTalk CEO Gysbert Kappers. "Unlike other communications or collaboration platforms, SBS tools lend themselves to mass participation, real-time communication, openness and constructive engagement within qualified communities."
Companies that communicate well are more efficient and co-create better, Kappers notes; these are benefits many African organisations are yet to realise.
Wired Internet and PC penetration is remarkably low in Africa, at 4.1% and 6.4% of households, respectively, but mobile phone subscriptions are more than 53.1%, according to 2011 ITU figures. In emerging markets, where smartphones are king, social business platforms that only support desktop and laptop device formats hamper adoption, Kappers says. As such, WyseTalk has made its platform available in both a desktop version and as a mobile app, available on Apple iOS, Android, BlackBerry, Blackberry 10 and Windows mobile.
"It is one unified platform on which to respond in real time, wherever you are," says Kappers, adding that global browser activity indicates that mobility is on the rise everywhere. "It's a globally applicable value proposition, and there are opportunities in the developed world, Middle East and elsewhere, but our objective is to gain a strong foothold in Africa first," he notes.
While Kappers acknowledges that some may be cautious about social elements disrupting the work environment, he believes these concerns are unfounded. "The corporate conversation happens at any rate - informally around the water cooler, in boardroom meetings and in project teams. SBS merely harnesses the chatter, gets rid of the inefficiencies and costs of other channels, and structures conversations into accessible groups and areas of interest," he says.
"The bottom line is that social software has enormous viral potential, and executives must steer the ship, or the conversation will get away from them."