Cloud obscured the storage horizon
Local companies not embracing cloud for storage, but business demands are putting strain on resources.
In any discussion about enterprise technology, it fast becomes apparent that it's impossible to talk at any length about any topic, be it storage, security or applications, without the conversation shifting to a discussion about the changing role of the IT department. This discussion invariably includes talks about the propensity of business teams to sidestep IT and the increasing demands that are being placed on organisations by internal and external consumers.
The recent Brainstorm storage roundtable was no exception as issues around the move to the cloud and the increasing demands of an ever-increasing number of applications makes planning and executing an increasingly difficult task.
Mike Rees, territory, account manager for South Africa at Commvault, points out that from a global perspective, the move to cloud-based solutions is already underway. "I came across some interesting statistics that indicated that by 2020, 90% of disaster recovery operations would be running in the public cloud, 75% of enterprises will have a hybrid IT deployment, and 41% of workloads will be running in the public cloud in six years. The main obstacle to this prediction is that many legacy applications simply can't run in the cloud and they don't seem to be going anywhere."
Mike Styer, EMC business unit manager at Datacentrix, agrees that the move to the cloud is going to be one of the key disruptors in the storage arena over the next few years.
"If we look at cloud, some people are saying that it's just outsourcing with a different name and if you think that you are taking your data and moving it elsewhere and getting someone else to look after it, then they have a point. Moving applications and the data that they use into the cloud brings up other issues such as data sovereignty and the regulations pertaining to that, but once a company makes a move to the cloud, the discussion becomes less about the cost of storage and more about the cost of bandwidth. However, there is talk about companies such as Amazon and Microsoft building nodes for their cloud services in SA and with more fibre being deployed on a daily basis, the bandwidth question may eventually be a thing of the past."
Until that happens, the question of how to deliver the optimal performance at the best possible cost remains a key issue for CIOs.
Legacy infrastructure
Jason Barr, divisional head of storage and availability at XON, believes that this is being driven by the changing nature of applications within the enterprise. "Application profiles are changing as businesses move towards 24/7 operations. This has an impact on the amount of data being generated, but also on the need for that data to be available. In the past, you would create a lot of data and it could be stored offsite on tape or cheaper mechanisms, but now, it needs to be instantly available. So it's not just the data growth, but also the applications that is driving it."
All data is not created equal, but in many organisations, it is treated as such.

Mike Rees, Commvault
He adds that the legacy infrastructure remains an issue for many South African enterprises as they are sitting on investments made into storage area networks and this investment needs to be leveraged. This places additional pressure on storage administrators who are trying to meet the demands of the new applications coming on line. For future needs, CIOs have to be looking towards the software-defined datacentre to make resources available in the most cost-effective way.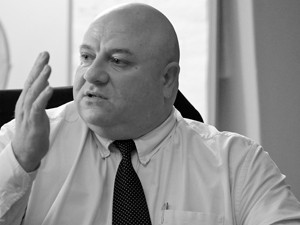 This illustrates the critical need for strong management of storage resources, with management of storage being the most important issue facing organisations today.
Harvey Leibowitz, datacentre solution specialist at Aptronics, comments that manageability is the top priority for companies from a storage perspective and specifically those companies that have data scattered all over the place in different silos. "It's hard for them to get all the data in a single location and if you add in disaster recovery and archiving, this results in a situation where companies are facing an issue of too much data while having to manage it more effectively."
Shadow IT
Claudio Polla, regional manager for Tintri, adds that while management is key, the real innovation is happening around the issue of automation. "It's less about management and more about reducing the amount of management that you need to do. As a CIO, you don't really want to be worrying about things like storage. It's all about the applications that run the business and keeping those applications up and running, not the storage that they require. For many of the most progressive businesses, both internationally and locally, there is an understanding that IT enables them to stay ahead of the pack, but the technology is merely an enabler, it's almost disposable."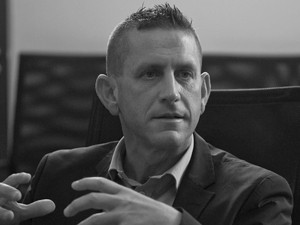 This attitude of looking beyond traditional IT deployments is one of the reasons that many IT departments are battling with the issues around shadow IT.
Wayne Dick, pre-sales manager for Sub-Saharan Africa at HDS South Africa, says that this has made it quite difficult for IT departments.
"I feel sorry for IT departments because when it comes to solutions that are cloud-based, the discussions are happening between the business and the service provider and often the IT department is not involved. Amazingly, a side effect of this is that things that would never be considered had they been suggested by an internal IT department - things like pay as you go or flexible solutions - all of these options suddenly become acceptable as soon as the business looks at a cloud solution. Bizarrely, in more conventional discussions, we still have customers asking questions like, 'What is the cost per megabyte', and this is never going to be a discussion you would have with a cloud provider."
Derek Rule, client executive and storage specialist at SUSE, says that access to better information has added to the difficulties faced by IT departments. "Technology has allowed the internal customers to compete with the internal IT department. IT has a mandate to keep everything up and running, but their internal customers are saying that, 'If you aren't going to do it, then we are' and this is another way in which IT is losing control of its own realm."
The one thing that everyone tended to agree on is that in South Africa, companies are in no hurry to find ways to move their mission-critical applications to the cloud.
Louise Taute, Comstor and datacentre director at Westcon-Comstor, comments: "I believe that when it comes to critical applications, companies can't use the cloud, they need to keep their storage on-site, especially at this point. And that is one of many challenges companies have at the moment - they are examining cloud offerings and asking if storage in the cloud is actually cheaper. This is especially true in the light on the need to stay innovative and companies need to decide whether the risks associated with that move are worth it."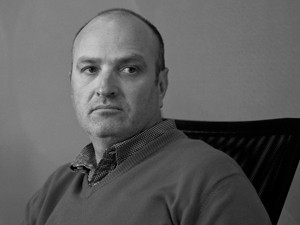 Part of the reason that companies are looking at cloud solutions is that IT departments are continuing to be asked to provide greater and greater levels of service with budgets that are under increasing pressure each year.
Derek Rule, client executive and storage specialist at SUSE, adds that every year, it's getting worse and worse from a cost point of view. The storage requirements of most companies are growing, but budgets are static or, more often, declining. "IT departments are being expected to be innovative and add storage capacity to support the growth drives of the business, but with very limited funds."
Cost-effective solutions
Tintri's Polla concurs, adding that companies simply don't have the budget to keep up with growth of data on an annual basis and they are constantly looking for new ways to store data in a cost-effective way. This entails leveraging software-defined storage and moving away from traditional storage area networks that have become uneconomical and increasingly not fit for purpose.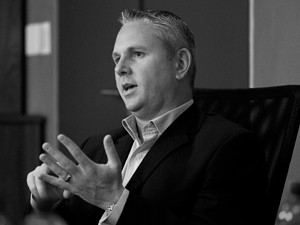 "Ultimately, it is the explosion in the number of applications that is causing data growth to spiral out of control, but this is exacerbated by bad choices that are made on the back end."
Commvault's Rees adds that part of the problem that companies face is that they are simply not looking at which data is valuable and which isn't. "All data is not created equal, but, in many organisations, it's treated as such."
This statement is intrinsically linked to the discussion around the evolution of storage technologies. Of late, there has been a strong push from vendors for storage to move from the traditional disk-based technology to flash-based systems. Although flash has a significant performance advantage over disk, it's more expensive and, as such, not suitable for long-term archival storage needs.
Rees comments that understanding the value of data will enable companies to decide what data should be stored on flash-based systems and what should be consigned to slower, but more cost-effective solutions.
Application profiles are changing as businesses move towards 24/7 operations. This impacts on the amount of data being generated.

Jason Barr XON
"If you understand the value of the data, you can manage it accordingly and the issue of data and storage management becomes easier. Understanding the physical limitations of the environment is also important because when physical space is an issue, then flash becomes a logical choice, but then there will be budget implications.
Datacentrix's Styer says flash is definitely the future and companies deploying flash-based systems are seeing massive reductions in the amount of storage they need because they can keep far fewer copies of the same data and still get the same performance. However, there is still a future for both disk and even tape.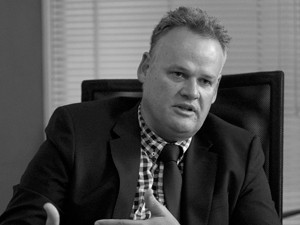 "Flash will take over as the de-facto standard and not just in pure storage arrays, but even as an integral part of servers (in order to boost performance). Tape, on the other hand is like the mainframe; people have been predicting its death since the '90s, but both tape and the mainframe are still going strong in their own niche areas."
Storage remains at the heart of any enterprise application deployment, but what remains clear is that users are expecting storage to be available as a utility even when it's being provided internally. As such, companies are likely to need to invest more in management technologies. Failure to manage this properly is likely to result in more business units sidestepping the IT department and going straight to the cloud with all the risks that that entails.