Vinny Lingham, Llew Claasen back start-up, Wala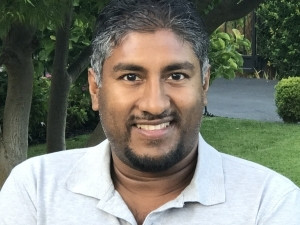 Newtown Partners, an angel investment and seed stage venture capital firm based in Cape Town, has invested an undisclosed amount in South African fintech start-up Wala.
Wala is blockchain-powered financial services platform for the unbanked and underbanked. It was founded in 2015. It is a US incorporated company with a South African branch. The bulk of the team is based in Cape Town, with other team members in Uganda and the US.
Newtown Partners is a firm founded by South African-born venture capitalists Vinny Lingham and Llew Claasen.
Claasen, who was appointed executive director of the Bitcoin Foundation last year, is managing partner of Newtown Partners.
Lingham is best known as founder of mobile gift card company Gyft, sold to First Data in 2015, and more recently, Civic, a Silicon Valley-based start-up that completed a $33 million token sale for a digital identity management platform in July.
Newtown Partners previously assisted its portfolio company Augmentors, operating in the augmented reality space, to complete a successful $1 million token sale in February, at the time the largest gaming token sale in the world.
The new equity investment in Wala will enable the start-up to deliver on the promise of zero-fee financial services for the 3.5 billion consumers who are currently excluded from the formal financial system.
Wala is a platform that provides access to transactional banking, remittances, loans and insurance for the unbanked and underbanked. Its goal is to close the gap that exists between consumers and financial service providers by increasing the accessibility of the financial system.
The platform aims to achieve this by making basic banking free and by making all financial services readily available through a customer's phone. The start-up says partners benefit from the reach and low-cost access to previously unserviceable customers enabled by the Wala platform.
Wala claims it has already grown its financial services community to one million consumers in over 100 countries. These local customer communities have been instrumental in testing prototypes of the Wala Financial Platform and demonstrating that digital technology can be used to effectively remove the key barriers to the adoption of financial services by the underbanked and underserved: access, cost and embedded economic incentives, it notes.
"Through the use of blockchain technology and tokenisation, we have developed a platform that makes it possible to serve the financially excluded economically at scale. Our community's guidance has ensured the Wala Financial Platform has been built by the people for the people," says Tricia Martinez, Wala founder and CEO.
The roll out of the Wala platform is initially planned for emerging markets in Africa, following the footprint of local banking services partners, before expanding globally.
"We are thrilled to be working with Newtown Partners," Martinez notes. "The depth and breadth of their expertise as both entrepreneurs and investors in technology, combined with their commitment to creating globally successful start-ups, will be key to the future success of Wala. We are excited about taking the next steps in our journey with Llew and Vinny."
As part of that journey, Wala will be the launch partner for a new financial services utility token, Dala, which will be sold and issued in a crowd-funding token sale this month.
According to the start-up, Dala will support the operationalisation and further development of scalable, blockchain-enabled financial platforms for developing markets around a common unit of account and micro-economic incentive structure to create strong network effects.
The Dala token sale will look to crowd-fund $30 million over a four-week period and issue participants with their share of 300 million Dala utility tokens. The Dala token sale will also use the Civic app to provide identity verification services to backers.
"Wala's blockchain-enabled platform will enable greater access to zero fee financial services to billions of consumers in emerging markets and enable everyone to become economically active, no matter where in the world they are. These are the kinds of big problems being addressed by bold innovations that we like to back," says Claasen.