XON, Procera Networks establish sub-Sahara Africa partnership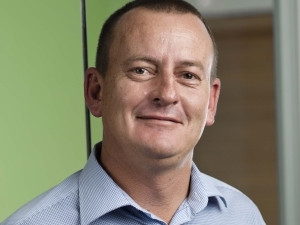 XON has cemented a partnership agreement with Procera Networks, the global Internet intelligence company, to distribute, implement and support the OEM vendor's intelligent policy enforcement (IPE) PacketLogic products that provide actionable network intelligence and policy enforcement for network operators.
These products give network operators, both mobile and fixed line, real-time visibility, better performance, scalability and personalised services, and enable corporations to deliver bring your own device (BYOD) and cloud services.
"Procera has done its homework with deep packet inspection and policy enforcement, giving telecommunications service providers the ability to gain unprecedented awareness and control of their networks. This empowers marketing staff at those organisations to get real insights into what customers are doing and want from their network service provider so they can tailor-make services for different segments of their customer base," says Bertus Marais, GM of business development at XON. "Service providers can now give their customers much richer services, instead of selling a simplistic flat data bundle, based on volume and throughput, regardless of its purpose. Now, for example, they will be able to offer consumers packages segmented by application, device, priority, and time or day of the week associated with different volumes and throughput speeds."
Procera Networks' PacketLogic solutions complement XON's existing solution stack for customised ICT solutions specifically for the telecommunications service provider and enterprise markets aimed at driving down the cost of infrastructure and operations and discovering and capitalising on new revenue streams through innovative technology solutions.
"Procera's global expansion now includes South Africa and sub-Saharan Africa, bolstering our ability to address those high-growth markets that are moving rapidly from less-refined DPI technology to more sophisticated IPE, wherein Procera excels," says Justine Ferreira, account director, EMEA at Procera Networks. "Our markets in Europe, the Middle East and Africa (EMEA), Central and Latin America (CALA), and the Commonwealth of Independent States (CIS counties) have shown considerable growth of Procera Networks installations and increased our footprint dramatically through dedication and commitment to building long-term relationships with our customers and regional channel partners within these regions. The result of that commitment clearly proves that speed-to-market can only be achieved through close proximity and business intimacy with our customers and local partners."
Justine Ferreira and Dr Werner V.D. Walt, Solutions Engineer EMEA at Procera Networks, based in Johannesburg, South Africa, will support XON's success in the region with the strong backing of Procera Networks' global pool of resources and a company clearly among the leading innovators in the IPE market. Procera's PacketLogic solutions are used by carriers, broadband providers and higher education institutions for high-performance, scalable IPE and application delivery networking deployments. PacketLogic solutions are deployed at customers in more than 60 countries worldwide and has the largest, most robust IPE offering in the industry.
XON's engineers have already successfully completed Procera Networks' certification. XON has offices in Midrand, Durban, Cape Town, Namibia, Kenya, DRC and Guinea Conakry, and maintains a presence through partnerships in 16 sub-Saharan African countries. It is a Level 3 EmpowerLogic-certified BBBEE business and consists of networking and security, infrastructure, electrical, power generation, alternative energy, maintenance, consulting and outsource services divisions.
Procera Network's local team, established in South Africa in May 2013 with the key purpose of building and growing Procera Networks' global footprint in sub-Saharan Africa, follows Procera's plans to expand its global office network to include regional distribution hubs, testing facilities and customer support centres. Procera believes this extended level of support is critical in assisting operators and service providers to address burgeoning mobile broadband traffic levels and to meet subscriber demands for a personalised experience and services.