Hack.Jozi winners impress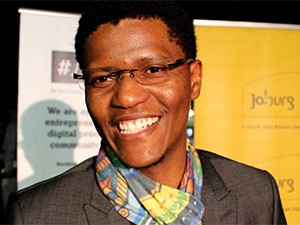 A solution for chronic medication collection, a tutor-pairing service and an online building plan submission service won the second annual Hack.Jozi Challenge.
The main winner, Neo Hutiri, founder of Technovera, walked away with R1 million. Hutiri came up with a technology-enabled service that allows people with chronic conditions to collect their repeat medication in just a few minutes as opposed to waiting several hours in long queues.
Abed Tau and Dylan Hyslop, co-founders of an app called Tuta-Me, were placed second. The app connects qualified tutors and students, enabling students to receive one-on-one tutoring while empowering tutors to earn or supplement their income.
The second runner-up, Lomile Mokoka, a qualified architect, developed eSubmit as an e-solution for a problem she was experiencing first-hand when submitting building plan applications to the municipality.
Each runner-up team received R350 000 in cash.
The top three contestants, selected from over 400 entries and a short-list of 10, came up with original digital solutions to tackle obstacles faced by people in the City of Joburg (COJ).
Hack.Jozi is a COJ initiative, in association with the Joburg Centre for Software Engineering (JCSE) at Wits University, with the aim of accelerating visionary entrepreneurs in the ICT sector.
The city does not take any equity in any of the businesses.
Ravi Naidoo, executive director for economic development for COJ, says participation in the 2016 challenge increased from 140 applications to 400. "Eliminating contestants down to the top 10 and then the top three as the challenge progressed was far tougher that we anticipated."
The winners do not receive their prizes as a cash hand-out.
"They will be closely guided and supported by experienced mentors. The prize money helps build profitable and sustainable businesses that scale, create jobs and produce more pockets of positive economic activity across our city," says Barry Dwolatzky, JCSE director.
All top 10 finalists will be hosted for the next year in a start-up incubator that forms part of the Tshimologong Digital Innovation Precinct in Braamfontein.
Technovera
Hutiri, who earned top honours in this year's challenge, says he used to be a patient collecting treatment from a public clinic.
"It's really an unpleasant experience to wait the whole day just to manage your condition. Technovera is a technology solution that improves patient care by ending the indignity and exhaustion of long queues."
The service uses smart-lockers as pick-up points for chronic medication.
Tuta-Me
Tuta-Me was founded by Abed Tau, who is a chartered accountant by profession, and Dylan Hyslop, who holds a computer science degree.
Tuta-Me is a technology platform that connects students to appropriate tutors.
Tau says the app seamlessly integrates students and tutors to benefit both. "Students are able to find tutors that best meet their needs in terms of subject, area and time."
Tutors are also able to set their own prices and become 'micro entrepreneurs'. To ensure quality is maintained, tutors and students are able to rate each other for future users.
eSubmit
Mokoka says eSubmit is a platform for submitting building plan applications to the municipality.
"In my work as an architect, I realised the inefficiencies of the manual process when submitting building plan applications. Thousands of building plan applications are received by the city on a monthly basis, and currently, the application process is time-consuming and costly."
Mokoka says because the process is so drawn out, a lot of illegal buildings are built, which can have dangerous consequences. The eSubmit platform intends to make the process easy and fast so that illegal building is not an option anymore.
Other finalists in the top 10 included a tool for parents to address screen-time issues with their children, an online marketplace for quality business advice, a low-cost robotics kit, and an online pick-up and drop-off laundry service.
Last year, a mobile wallet app for feature and smartphones was placed first. An education game and an Uber-like app for moving home scored the runner-up prizes.
Naidoo says plans for the 2017 challenge are already under way.