MIT opens applications for tech entrepreneurs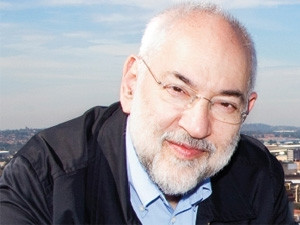 The Massachusetts Institute of Technology (MIT) Global Start-up Labs Programme invites new and established tech entrepreneurs in SA to submit their best new and innovative tech ideas.
The closing date for submissions is 31 May.
The South African leg of the programme is a joint initiative of MIT, Wits University and the Joburg Centre for Software Engineering (JCSE), which will see students gain first-hand experience of the process involved in innovating and building a technology start-up.
MIT Global Start-up Labs partners with universities in emerging regions and organises advanced courses taught by MIT instructors. The intensive course focuses on mobile and Internet technologies, and is structured so that participants can realise the commercial possibilities of technology.
Components of the course include a detailed technical curriculum, funded business competitions, guest lectures and networking events, to help participants transition from being aspiring entrepreneurs to active entrepreneurs.
Professor Barry Dwolatzky, director of the JCSE, says the programme is particularly ideal for teams that have either begun to think about a start-up idea they would like to pursue or are already in the nascent stages of pursuing it.
"We are looking for teams that exhibit a sense of cohesion, drive and creativity to be a part of what promises to be an exciting and fulfilling 2016 programme," he notes.
Since 2000, MIT Global Start-up Labs has sent over 150 MIT instructors to teach over 2 000 students in 14 countries, resulting in the creation of businesses and the addition of course offerings at partner universities.
Before 2013, the Global Start-up Labs was known as the MIT Accelerating Information Technology Innovation (AITI) programme. From 2000 to 2007, the initiative organised software development and Internet technologies courses at universities and high schools in Africa.
The MIT AITI programme commenced in SA in 2013, and was devised as a fast-track incubator for undergraduate students who attended a six-week course that culminated in a pitch session to industry experts on the product or service they had created.
Since 2007, it has organised mobile tech incubator courses at universities across the globe. Concurrent to its courses, MIT Global Start-up Labs scales its impact by transferring teaching expertise to the partner universities so they can incorporate components of the courses with little intervention.
The MIT Global Start-up Labs workshop takes place from 22 June to 16 July at Wits University and applications can be submitted here.