Datatec expands cloud reach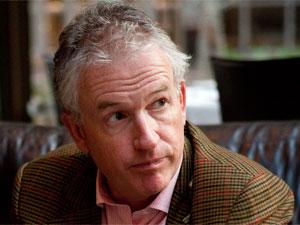 Datatec subsidiary Logicalis has acquired a majority stake in NubeliU, a South America-based company specialising in cloud computing projects based on OpenStack.
"This acquisition is an important step for Logicalis to enhance its position as a leading cloud integrator," says Datatec CEO Jens Montanana.
Datatec says Logicalis' 51% stake in NubeliU will help strengthen its commitment to the open source community, "in particular with OpenStack, which is essential for large SDx (software-defined everything) and cloud computing projects".
Datatec is an international ICT solutions and services group operating in more than 70 countries across North America, Latin America, Europe, Africa, Middle East and Asia-Pacific. The group's service offering spans the technology, integration and consulting sectors of the ICT market.
Its shares are listed on the Johannesburg Stock Exchange and it has a secondary listing on AIM in London.
NubeliU was founded in January 2015 by the team that deployed the first production clouds in OpenStack, which is seen as one of the foundations for the industry's future infrastructure.
As a services company, it integrates OpenStack environments with customers' existing platforms across multiple vendor product lines. From its operations in Argentina and Brazil, it can deliver its service offerings remotely around the globe.
Datatec says the acquisition forms the basis for establishing a Logicalis Global OpenStack practice. The group acquired Logicalis in 1997 and according to Datatec's results, for the year ended 28 February 2017, Logicalis accounts for around 25% of the group's revenue.
The results also showed revenue had declined by 5.8% ($338 million) year-on-year to $6.08 billion from $6.45 billion last year.
Last month, Datatec reached an agreement to sell its value-added technology distributor, Westcon-Comstor, to US-based IT supply chain services company, Synnex, for $830 million (R10.5 billion).