SA operators do digital battle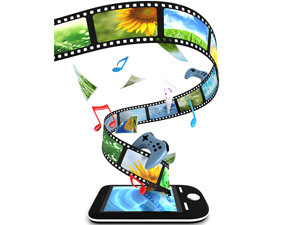 The mobile digital services space is about to hot up, as SA's operators look to compete not only with each other, but with the pool of so-called over-the-top (OTT) players offering data-intensive services like video-on-demand (VOD) and music streaming.
This week at MTN's year-end results, MTN SA CEO Ahmad Faroukh said the company was putting huge emphasis on digital services in a bid to drive data consumption and, in turn, revenue.
Apart from MTN's VOD offering FrontRow, which was officially launched last month, the operator is going to go big in terms of music streaming services. Faroukh says MTN is trying to match what the OTT players are doing.
Vodacom has also been looking into providing content and, ITWeb understands, has been in talks with a provider around a VOD offering of its own. The operator already has an exclusive partnership with Web-based music streaming service Deezer, to offer music streaming services as part of some of its packages.
Vodacom's managing executive for digital services, Ashraff Paruk, says the company definitely sees digital services as a big driver of data; "however, to deliver services such as TV and music it's essential that we have the necessary infrastructure in place".
Paruk says the company considers itself to be in a good position as far as digital services go, "with our network LTE-ready as well as actively rolling out fibre to business parks".
He says Vodacom plans to expand on its digital services. "More than five million customers are active users of our digital service platforms." These include Vodafone Cloud ad Vouchercloud.
Imminent ignition
Ovum analyst Richard Hurst says, in the digital services environment, local players could be seen to be jockeying for position at the starting line as the country begins to gear itself towards digital services.
"There are already digital services on offer but take-up is currently restricted to a small number of subscribers. However, as the platforms become easier to understand and bandwidth prices come down, we are sure to see an increased intensity in digital services competition."
Judging by the investments being put forward by most of the major operators, Hurst says we can expect ignition during 2015. MTN announced a capital expenditure budget of R10 billion this year, while arch rival Vodacom is investing R8.5 billion in its network.
IDC telecoms analyst George Kalebaila says, especially on the VOD front, this space is going to be one to watch - not only for moves by SA's operators, but also international players. "This is going to be very interesting in the short- to medium-term, with the biggest challenge being the cost of data in SA."
He notes it has "taken a little longer" for telcos to brave the space - mainly because they do not have the agility and innovation that is ideal for a quick-to-market play in the digital market.
"The space is going to become extremely contested, but not just because of the telcos - other local and international players will compete here too."
Adapt or die
ICT expert Adrian Schofield notes networks have transitioned from monopolistic fixed-copper wire connections for the privileged millions via physical exchanges, to commercial high-speed broadband hybrid networks reaching nearly half the world's population.
"In the evolution from slow and limited analogue to hyper-fast and flexible digital, the innovators have sometimes caught the operators on the hop - such as in the case of the OTT application suppliers, who showed they could offer voice services without the user paying the usual per call charges and video services without the user hiring a disc, for example."
Given these changes, Schofield says SA's operators need to adapt; and quickly. "Their customers want to be connected at low-cost and high-speed to benefit from using or supplying the content that is available."
He says operators can either be passive - charging only a connection fee - or active, using the added value of content to increase their revenue per user. "The indications are that the major operators are going the content route but they will have to find a way of getting ahead of the OTT suppliers, not just matching them."
The short- to medium-term goal for SA's service providers is likely to become the single point of supply to the consumer of voice, Internet, TV and film, gaming and lifestyle management products through any device, he adds. "The differentiator will be the quality of the content."
World Wide Worx MD Arthur Goldstuck says, interestingly, the only parties that use the term "over-the-top" are the operators, which see these as services that go over the top of their networks. "This holds within it a philosophical barrier to them being effective providers of digital services, because inherently they see it as something outside of themselves. They have not yet come to grips with the nature of digital and content services."
Ironically, says Goldstuck, the same OTT players operators tend to see as a threat, are giving operators the basis for continued growth, because of the massive uptake in data use OTT players are fuelling.