Cloud is a journey, not a destination
Paul Ruinaard from Nutanix will discuss how to ensure cloud-like services in your data centre at his presentation at the upcoming ITWeb Data Centre Summit 2017, Focus Rooms, Sunninghill on July 25. Ruinaard poses the question: imagine having the agility and flexibility of a public cloud in your own data centre. He recommends that you attend the ITWeb Data Centre Summit, free for the qualified end user, and learn how you can have public cloud benefits but retain control and security on premises and at the same time go through some case studies of actual customer gains.
ITWeb Events: What is the cloud, and how is it penetrating the data centre industry?
Ruinaard: On a daily basis we see IT moving from centralisation to decentralisation of applications and workloads, with the underlying economics being the justifications in every major swing.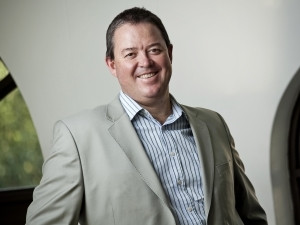 Cloud is the next phase. What cloud is not, is outsourcing, moving workloads off site and closing of on-site data centres. What cloud is, is the adding of a layer and simplifying IT operations to create a utility-like approach to providing services; removing complexity and adding value back to the business; reducing the friction in consumption of IT resources and providing right-sized solutions to business problems - which will align IT much more strongly with business.
ITWeb Events: What are the pros and cons for any organisations moving their data centre to the cloud?
Ruinaard: Pros are the simplifications of consumption models of IT assets and reduced complexity and delays in provisioning.
Cons are what to do with legacy applications and IT solutions that are outdated and that don't work well in cloud-type deployments.
ITWeb Events: What are the current trends in the cloud when it comes to the data centre? Are these changes all positive?
Ruinaard: It is now well accepted that there are workloads that are suited to being run on premises, and others which are better suited to cloud-like services. The result is the hybrid cloud enterprise cloud model is accepted as the way forward. This means that we are trying to provide cloud-like utility for workloads irrespective if they are on premises or in a cloud provider's data centre.
The experience of consumption should be seamless, and the goal of IT is to create a cloud broker layer giving the enterprise the ability to spin up workloads as needed and in whichever provider they need, be they on premises or hosted elsewhere.
ITWeb Events: What is enterprise grade management?
The key piece of the cloud is to be able to monitor and manage where application workloads sit and being able to report on consumption. It is important to be able to review and analyse the usage of the assets and then include additional functionality to address advanced analytics and reporting needs.
ITWeb Events: What are the three lessons learnt that you would like the attendees of DC2017 to take away with them from your presentation?
Ruinaard: Firstly, cloud is a journey not a destination; secondly, the cloud is a place just like having a workload on premises. It comprises servers and storage and workloads which require resources to run on just like on premises and lastly, the software layer that abstracts the services from the underlying hardware is the key piece - providing the added functionality that the cloud engenders.
ITWeb Events: Why is Nutanix involved as a sponsor of the 2017 Data Centre Summit? What value will attendees gain from its presence at the event?
Ruinaard: Hopefully we will educate the audience around the many options available to any enterprise looking at how to reduce costs and improve the utility of their IT assets by embracing cloud-like functionality in on premises and hybrid cloud solutions.