CPS boss delivers ultimatum on grants contract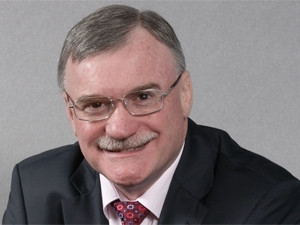 Ahead of the Constitutional Court's (ConCourt's) hearing today to provide a roadmap for the future of social services to 17 million beneficiaries, the boss of the social grants paymaster has warned of a possible setback in payments on 1 April.
The contract to distribute SA's social grants is currently held by Cash Paymaster Services (CPS). However, it was declared invalid by the ConCourt in 2014 after it emerged that irregular tendering processes were followed.
The court suspended the invalidity declaration on the current contract up until its expiration date, which is at the end of this month.
In an interview on 702 this morning, Serge Belamant, chairman and CEO of Net1, of which CPS is a subsidiary, said his company will not be able to distribute social grants if a deal is not finalised by the end of today.
According to Belamant, for CPS to be able to pay beneficiaries, it takes 12 working days. "To work backwards to 1 April, it gives 16 March," for the interim contract to be signed.
Belamant's comments come on the back of a revelation that negotiations between CPS and the SA Social Security Agency (SASSA) were "declared void" by a ministerial task team.
Finance minister Pravin Gordhan told the Standing Committee on Public Accounts yesterday that discussions between SASSA and CPS took place without a deviation application and now, a new technical team has been appointed to oversee that negotiations start afresh.
Meanwhile, addressing the National Assembly yesterday, social development minister Bathabile Dlamini insisted there is no crisis at SASSA and beneficiaries will receive social grants at the beginning of next month.
Today, Black Sash is looking to the ConCourt to ensure social grant beneficiaries are not exploited. Black Sash, through representation by the Centre for Applied Legal Studies, launched its application to the ConCourt.
The civil rights organisation is asking the court to compel Dlamini and SASSA to take necessary measures to ensure the social grants system and its beneficiaries are protected when the CPS contract comes to an end on 31 March.
The organisation is also requesting the court to establish oversight over SASSA, and in respect to the process of social grant payments, provide milestones as well as timelines.
The highest court in the land will also hear arguments from Dlamini and SASSA in relation to their role in the social grants debacle. It has been reported that the minister does not want the ConCourt to oversee a new social grants payment deal, and wants the auditor-general and public protector to monitor a new deal.
The ConCourt also seeks to know when the minister and the agency first became aware they will not be able to distribute social grants.
The SA Post Office will also provide reasons to the court as to why it should be selected as the payments distributor of social grants in the country.