Adapt to cloud or get left behind
If you are not planning your move to cloud as the backbone of digital interaction with clients be wary, as your competitors probably are.
So says platform as a service (PAAS) cloud champion for Oracle (South Africa) Itayi WP Mandonga, who is enthusiastic about cloud's potential to completely disrupt the way that businesses work - making them achieve more: faster and cost-effectively.
He uses his business knowledge gained through a master's degree in business leadership, and 26 years' experience in all aspects of IT, to help businesses seamlessly absorb cloud into their brand and services. He will provide essential information and demystify the process in his presentation at the ITWeb Cloud Summit 2017.
The focus is on how to seamlessly absorb cloud into your brand and services, thinking 'customer first' at every turn with intelligent, in-the-moment experiences across different channels simultaneously.
"People tend to overcomplicate cloud. Whilst it's a new way of deploying computing, it's really not any different from the just-in-time supply chain concepts. You can innovate more quickly and ensure your business keeps pace with today's digital disrupters and benefit from paying just for what you use when you need it.
"Start-ups should adopt cloud from the onset and those with existing on-premises infrastructure can start small. Move your non-essentials workloads to the cloud, potentially your dev and test environments. Typically hybrid cloud deployment is the way to go. This approach ensures you address some of the challenges to adopting cloud, such as legal issues and bandwidth, by categorising your workloads and understanding which ones are cloud ready, and which ones are not. Make sure you have the right vendors, team and advisers who understand your on-premises infrastructure for a logical progression to cloud and use experts to ensure your combination of private and public cloud is fit for purpose. For Oracle, deployment choice is key for our customers," he says.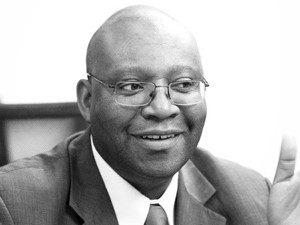 Mandonga says with digitisation, the barriers to entry for most industries have come down. Cloud vendors are well aware of the challenges and companies like Oracle have built in the security, global and local compliance and flexibility into their solutions. "Oracle has put a lot of focus on security and we keep our clients abreast of developments to combat cyber-security issues. We immediately address any issues that may affect them as they arise.
"We aim to provide the optimal PAAS for companies to use in building applications that will give them a competive advantage in a world where digital is now the norm. In some cases Oracle delivers both the platform and the pre-built application by working closely with companies and understanding their business strategy.
"Data is everywhere and what is critical is for your organisation is to develop a cohesive strategy that taps into and transforms all that data into usable information fast, in a flexible manner to leverage both cloud and on-premise data. Cloud provides the muscle and innovation platform to understand your market in real time and adapt to the changes. The on-demand computing aspect allows for elasticity and flexibility in the way IT resources are now utilised.
"In-house tech departments may be wary of cloud taking their jobs away," says Mandonga, "but without being insensitive to the employment needs, you need to wake up to the new reality. Not to do so could mean getting left behind as your competitors take the initiative in shifting to a more relevant way of interacting with their customers," he concludes.