Q&A with RIM: BlackBerry 10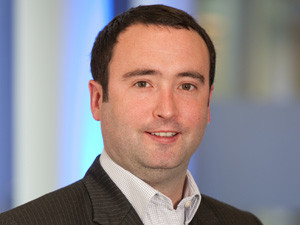 As the 30 January launch date for BlackBerry 10 approaches, ITWeb sat down with Research In Motion's (RIM's) VP for software and services (formerly the VP of marketing for RIM in EMEA), Rory O'Neill, to discuss the company's strategy.
ITWeb: EMEA is a huge market for RIM, and [CEO] Thorsten Heins has said before that countries like SA and Nigeria are top priority markets for BlackBerry 10. In light of that, can you confirm that we'll be one of the countries that will indeed get the new handsets first? Can you provide any further insight into the go-to-market strategy for BlackBerry 10?
O'Neill: We're working through worldwide what our detailed go-to-market plan is. What I can tell you is that we've confirmed where our global announcement events will be, on 30 January. We're thrilled that SA is going to be one of those countries. We'll obviously provide more detail on the local go-to-market plan at that event. But yes, there will be a launch event in SA on 30 January.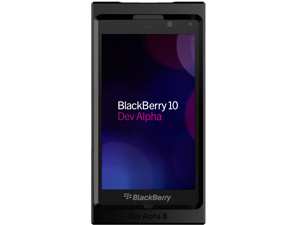 It was actually a fairly simple decision for us. We're a global brand, and we've got 80 million customers worldwide using BlackBerry today. A fair share of those users are in EMEA. We have some really exciting partners in this region and we want to reflect the fact that BlackBerry is a global company. If we think of the continent of Africa, it is the number one fastest growing smartphone market. Nigeria is the number two fastest growing smartphone market worldwide (after China). So there's no debate. We're totally committed to the continent and its markets.
ITWeb: Of course there's no question of RIM's dominance in emerging markets, but when it comes to the BlackBerry 10 strategy for getting back into the mature markets - do you think it will resonate with those users? What's the plan in terms of getting former BlackBerry users back on board?
I think it's a really simple strategy. What we want to do is to target a very specific type of smartphone user. We've conducted research worldwide, and there's a very familiar pattern now that emerges with how people use their smartphones. The segment we want to serve is a segment that is hyper-connected. They're always having conversations, be it on LinkedIn, e-mail, Facebook or Twitter. They're also not just having these conversations, they're acting on them. It could be an entrepreneur starting a business, or a teenager whose parents are away for the weekend who wants to throw a party. There's some purpose to the conversation.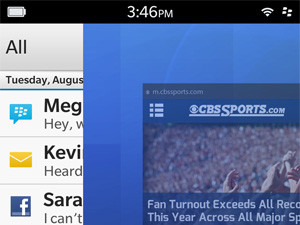 From the app perspective - of course these users also download apps. We've already had tremendous success with BlackBerry App World. We have more downloaded paid-for apps than the Android marketplace, for example. But BlackBerry users only pay for specific apps - those that organise their time, help them to find a restaurant, save their flight details. They're purposeful apps, not trivial. The third thing we see in this segment is that they are very consciously multi-tasking - they're bouncing around apps all the time. It's a very aspirational segment - it's made of people of purpose, those who enjoy success and the journey to success. We've always been in that space.
It's also very diverse. It's an attitudinal segment rather than a demographic. It ranges from people who are 14 to those who are 74 and beyond. It's really a psychograph rather than a demograph.
So yes, on BlackBerry 10 you will see an incredible browser with tremendous speed. You're going to see applications that are rich in quality and fully integrated. In the first touch-screen device you're going to see everything you expect from a smartphone. But because it's built for that specific target user, it's going to bring three more things to the table.
Firstly, the system is built for people on the move. People who are constantly going between applications and not wanting to hit the home button. They want to go seamlessly from all of their conversations in the Hub, to their calendar, to their social feeds. That whole concept is BlackBerry Flow. It's there very much to learn and adapt to the user, and not to make the user have to learn and adapt to the OS.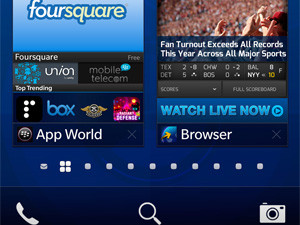 The second thing that this target segment will love is the keyboard. It's very fascinating for us to watch when people leave BlackBerry how their conversation patterns change. They go from writing paragraphs and sentences that are well formed and have good structure, to one-liners and abbreviations. The segment we're interested in wants to have conversations of substance. We're going to have the best typing experience on touch or in a physical keyboard, because we're BlackBerry. And in many ways, not to be humble about it, we did teach the world that you could type with two thumbs. It's very important for us to maintain that. With the BlackBerry 10 keyboards, users will see things like predictive algorithms that follow how you make words, multilingual support, centring technology that acknowledges we all have different hands and that we all type differently, and actually adapts to that. Then, of course, we'll obviously innovate BBM.
We also have a lot of heritage in business, and it's very important to us. BlackBerry Balance very simply allows you to separate work information from personal information and allows the user to seamlessly jump between the two interfaces. That's unique to the market. So with all of our investments in this space, we are going to continue to expand on this.
In short, the strategy is very clear. We have a target group in mind. It's a level playing field in terms of how we compete in browsing, and all the things you expect a smartphone to do. And then we're going to differentiate with three or four key BlackBerry areas that are totally unique.
ITWeb: RIM has come under a lot of criticism over BlackBerry 10 being two years too late. Some analysts have said regardless of the quality of the OS, it's just too much of a set-back to recover from. But then again, there are other analysts changing their outlook for RIM, and leaning towards being cautiously optimistic about the company's prospects. What are your thoughts about the general feeling going forward?
We have to deal with the facts. The reality is that tech companies go through cycles, that's well-known. It's a very volatile, variable market. That's exactly why we all love it and spend time in it. It's a trait of the market. Secondly, and connected to that, is that tech-companies make turnarounds. And they make them quite big and dramatically, and sometimes quite quickly. The thing about successful turnarounds is that you stop talking about technology and you start talking about customers. We have 80 million customers worldwide using the BlackBerry experience today, and many of them love it. That's what we have to build on.
I'm a total believer that the company performance from a fiscal point of view is directly correlated to how well we serve those customers, and other customers who either try BlackBerry for the first time, or come back to the platform. The fundamentals are there. We've invested in a totally new platform. We had the choice to go with either Android or Microsoft software, but we made the choice that we wanted to have a unified experience between hardware, software and our cloud, and we've invested to create it. We've spent time building it so that it's very specifically matched to the needs of the target users. We still have $2.3 billion in cash and assets to work with. Like I said, the most important thing for us is those 80 million customers, and communicating the BlackBerry 10 message to them.
ITWeb: So let's look ahead to the first six months of 2013 - what would be the key success factors you'll be looking for with BlackBerry 10?
We obviously can't give specifics in terms of numbers. But the primary thing for us is that we are really going to track things like consumer momentum and net promoter score. If you look at the launches of mobile phones, they all sort of grow exponentially. The peak of inflection is usually five to six years, then they sort of trail off and need to be reinvented.
For us, we are going to very closely match what we say in our marketing messaging and how well we deliver on those promises. In the most recent high-profile smartphone launches, what seems to be critical is matching the customer's expectations with the actual experience that is offered. So we will be looking very closely at how many people promote BlackBerry 10 and that's probably our most important measure. If we get that right, unit sales will come.
ITWeb: With the recent launch of Windows Phone 8, much of the rhetoric around rethinking the smartphone experience and moving away from the static rows of apps that we see on existing platforms is very similar to what's being said about BlackBerry 10. So given that both platforms are taking a similar direction, what would you say differentiates the BlackBerry 10 offering from something like Windows Phone 8?
It's really those three things I mentioned earlier. It's the flow of BlackBerry 10, which is totally different to the way the Live Tiles work on Windows 8. The reason we built things like active frames is that our research told us users in our target segment usually have six or seven apps open at any given time. So we've created a home screen where you have the last eight apps you opened, so you don't have to go looking in that traditional old view of rows of static icons. Then we wanted to go further and acknowledge that all those conversations users are having are all using different properties, but are always one swipe away. The gesture used to look at those, the notification system, the fact that it's all integrated is all based on the same principle of flowing in and out of apps.
I'm also very confident that the keyboard experience will be incredible. Some of the most popular apps on the Android platform for example are keyboards, so people obviously struggle to type on some of those devices.
We've also got BBM and will be doing some very cool things with it. That's already a huge mobile social network, with 60 million customers, and that's something unique to us. Then the way we manage devices in the enterprise environment is also totally unique to us. No other provider completely controls the hardware, software and services that comprise enterprise mobility.
ITWeb: There have also been rumours of the possibility of RIM licensing BlackBerry 10 software to other handset makers. Can you give any indication of the likelihood of such a move?
We obviously can't really talk too much about that. I can say though that we haven't made any decisions about licensing. Our focus right now is on the quality of experience on the first touch-screen BlackBerry 10 device. We're 100% focused on getting it right.
ITWeb: So at the January launch, are we just looking at the first touch BlackBerry 10 device and a keyboard offering? Or are there going to be any other devices?
We have confirmed that we will have a touch-screen device and one with a physical qwerty keyboard. There will be a couple of variants on those devices, based on the different radio networks around the world. So if you count them, there will probably be about six in total. But the variation will mainly be due to those radio frequency differences. So really it's two key form factors for launch.
ITWeb: Is a revival of the PlayBook or a new tablet offering on the cards?
It's too early to comment on that. We are focused on smartphones right now. What I can say is that our view of BlackBerry 10 is that it's not limited to smartphones, or to tablets either. This core software and platform that we've built is beyond software really; it truly is a mobile computing platform. So we see it long-term as a platform that connects a whole host of mobile intelligent things. There's arguably nothing more mobile than a car, and our software is already running in millions of cars. So we're committed to delivering on the promise of mobile computing. Whether it is homes, cars, trains, planes or any number of intelligent devices, we're building a platform for that. So we will do tablets, but we're not ready to talk details as yet.
ITWeb: You've already touched on the fact that the handsets themselves will tick all the boxes in terms of specs, but when it comes to these high-profile launches it always comes down to the appeal of the handsets and actually getting them in the hands of consumers so that they can then experience the interface for themselves. So how much work is being put into getting the physical look and feel of the devices just right?
You're absolutely right. Design matters a lot. I think effectively mobile phones are all the same, they're all pieces of plastic and glass until you switch them on. But you need to very carefully think of the design and how it's positioned. There's been a whole host of work done on the design, and ensuring the tools and materials used give a premium quality feel when the consumers touch the devices.
The other thing I will say is that our communication strategy is very much about showing people the experience, not necessarily telling them. We can talk in more detail about it down the road, but the dynamic we are trying to create is to show people - because that's what works for us.
ITWeb: There was some fairly strong sentiment that RIM should have just adopted Android or another platform. But your CEO has said he believes that would have been disloyal to BlackBerry users. Do you have any further insight into the thinking behind that decision?
It really was a bold decision by the company. When you separate hardware, software and service, you have to spend time putting it back together. That's just simple laws of assembly. We looked at it pretty clearly and we saw that again for the type of user we are trying to serve, that would just be extremely difficult for us.
Way before I worked at BlackBerry, I was a BlackBerry user for 10 or 12 years, and it always amazed me how BlackBerry knew about mobile and made being mobile very simple. If you think about 10, 15 years ago, when you were mobile, that was the most unproductive time you had. Now, when I go on a flight, I can easily do a day's work. I think it's the little things about the BlackBerry experience that reflect that inherent knowledge of the mobile space.
With all of our unique offerings, and keeping in mind the type of user that we have, it becomes very clear that we needed to be in control of our own destiny. We needed to have a differentiated experience - it's something we've always had. Even back when people didn't believe you could put a mobile computer in your hand, BlackBerry had a very different experience. Back when people were using styluses to interact with PDAs, BlackBerry had a different experience. So it's at the core of the company to have that differentiated experience, and that's what our engineers have delivered.