TomTom Maps commits its support to entrepreneurship in SA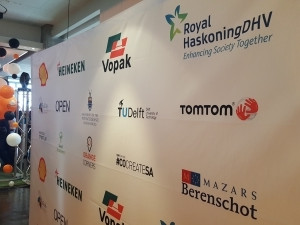 Orange Corners has launched in Johannesburg as a collaboration between the Kingdom of the Netherlands and top-tier organisations. TomTom Maps joins business partners including Shell, Heineken, Vopak and Royal Haskoning on the Board of Orange Corners in South Africa, and is committed to ensuring the success of the initiative's three new innovation hubs in the country's Gauteng province.
The Orange Corners concept was first introduced in South Africa in November 2015 by the Prime Minister of the Netherlands, Mark Rutte. In his speech at the time, Prime Minister Rutte noted that annual trade between the Netherlands and South Africa is worth nearly 3.3 billion euros, and that there are over 350 Dutch businesses active in the country (link to speech).
On 15 September 2016, Orange Corners officially launched in South Africa at an event hosted at OPEN Collaborative Workspaces, in Johannesburg's Maboneng precinct, where the first local entrepreneurs that have been selected to be a part of Orange Corners were announced.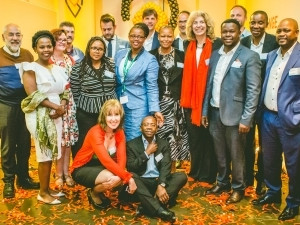 The mission of Orange Corners is to establish a network of collaborative work spaces in multiple venues - with the first three in South Africa located in Maboneng, Braamfontein and Diepsloot - as places where South African and Dutch entrepreneurs can connect, work together and grow their businesses.
"Speaking on behalf of TomTom Maps in South Africa, we are convinced of the important role that Orange Corners will play as seedbeds of local innovation," says Etienne Louw, Managing Director of TomTom South Africa.
"We are excited about contributing to new beginnings in South Africa, and TomTom Maps will be empowering Orange Corners' entrepreneurs to develop innovative mapping and traffic applications based on the platforms offered by our data and services."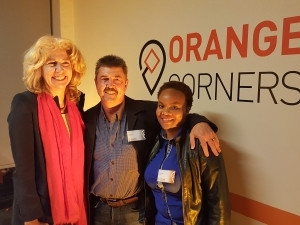 Entrepreneurs supported by Orange Corners will access collaborative workplaces at a reduced cost and receive intensive training and business mentorship.
Dedicated business development support will assist entrepreneurs with their day-to-day challenges, and they will be connected with both Dutch and South African universities, companies and other organisations via a range of courses, seminars, coaching sessions, internships, temporary jobs and distance learning programmes.
To find out more about the initiative, visit www.orangecorners.com.