Site launched to map health services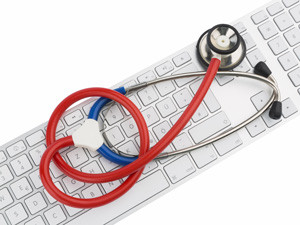 A new interactive mapping Web site, FPD Compass, has been launched with the aim of providing consumers with an easily accessible way to locate all health-related services in their area.
Using digital mapping, the site pinpoints all public and private health-related services in an area, including doctors' rooms, clinics, hospitals and pharmacies. The site was originally launched in 2010 to enable people to easily locate HIV testing facilities across the country.
According to Grant Shippey, CEO of Amorphous, health services should never be isolated from each other. "Different services are complementary to each other, and by having everything mapped, we are able to create stronger referral mechanisms," says Shippey.
Amorphous is a local digital agency that provides services such as strategy, design, applications, programming and media buying.
Shippey says the site was primarily funded by Northstar Alliance, which is also the primary customer, while mapping technology and software is made freely available through MapIT. Data was sourced from info4africa, and FPD Compass runs the mapping process and spearheads the project.
"Northstar Alliance is an NGO that focuses, in Africa, on providing healthcare for truck drivers, one of the most at-risk populations for HIV/AIDS and TB. The site was designed and implemented to suit their requirements," says Shippey.
He explains a continuous process of GIS locating, as new directories of information are made available to FPD Compass, will assist to keep the Web site updated. A feedback error-reporting mechanism is also being built into the site.
"The site is not affiliated with government yet, but we are keen on approaching government with this as a service offering when the site is fully operational and has gone through the final phases of development and testing."
Shippey says the Web site will not only be a helpful tool for the general public, but will also benefit medical professionals by enabling them to easily identify service providers in close proximity, allowing for easy referrals.