Simplifying with SDN
Promoting openness and reducing deployment costs, SDN is a valuable business proposition, according to Huawei.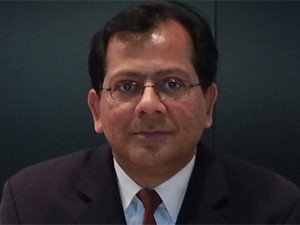 Businesses are increasingly looking for ways to do more for less.
The current global economy means that CIOs are faced with strict budgetary constraints and they have to be strategic about how they spend their money.
This is the word from Ajay Gupta, director of marketing at Huawei Enterprise. With these financial restrictions in mind, CIOs have to negotiate how many innovative projects they can take on each year, how they can more efficiently train their staff and how to better retain talented staff.
"The best way to handle this is to really look at the picture holistically," he says, continuing that businesses should outline their top priorities and decide on their investments accordingly. "Do not reinvent the wheel. Learn from enterprises who have already faced similar challenges."
Despite this focus on budgets and spending, Gupta advises that businesses look beyond "just keeping the lights on", and look to put some capital towards innovation, which he believes includes understanding the power of social networking and having a comprehensive cloud, bring your own device (BYOD) and software-defined networking (SDN) strategy in place. According to Gupta, cloud, mobility, BYOD, social networking and the move to "software defined anything" are some of the biggest trends in the enterprise network space.
Focusing on SDN specifically, Huawei believes that this approach to networking offers an effective way to address users' problems because it connects isolated services with the network and enables the network to automatically adapt to service changes and requirements.
For Gupta, the benefits of SDN include promoting openness and centralising control, while also reducing deployment costs and improving service experience.
However, if too many business alliances and organisations focus on their own interests, SDN standards will develop in isolation and could even contradict each other, says Gupta. Thus, he is calling on the top device vendors to introduce new SDN products and solutions that offer compatibility with commercial vendor networks, enabling more enterprises to deploy SDN. Similarly, research around SDN will serve to stabilise compliance with key standards, he continues.
Once the business case for this technology is clear, Gupta forecasts an increase in adoption and sees the industry outlining a set of key standards that will enable administrators and engineers to better respond to an ever-changing network environment.