Creating a pipeline of data science skills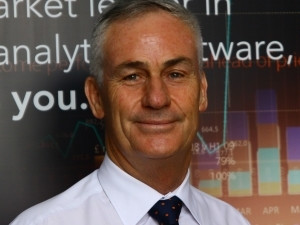 There is currently a disconnect between what academia is teaching students in analytics disciplines and what the companies that will recruit them after graduation require. The majority of tertiary education institutions teach the students to utilise open source analytics software. This works well in the classroom environment of a university and for academic research performed only on small data sets.

However, says Murray de Villiers, Senior Manager: Global Academic Programme at the SAS Institute, when they need to apply statistics on the 'real world' large datasets, in an environment where the numbers they are analysing are going to make a difference to people's existence and an organisation's bottom line, open source analytics is simply not up to the task.

"This creates a challenge for graduates, in that they are taught to only work with open source analytics technologies when conducting data analysis, but the majority of companies that would require their skills use SAS software instead. This means that the graduates are, effectively, unprepared for life in the working world," he says.

De Villiers believes that this disparity is due, at least in part, to the current academic ranking system, which is strongly related to how many academic papers a university has published. This, he explains, means that lecturers are strongly measured on their academic publication output, or the number of papers published, rather than their throughput, or the number of graduates they have effectively skilled for the industry.

"What these lecturers should be focused on is producing graduates who are going to be awesome in the industry. The goal should be on ensuring these students are equipped with the required skills to succeed, but instead, too much focus is placed on academic output and improving one's ranking."

"As a developing nation, we are fooling ourselves by following the developed world ranking system, which emphasises fundamental academic research over equipping graduates to be capable of doing good jobs in the real world. It seems to me that most of our universities are training people for academia, rather than for business," continues De Villiers.

He adds that an exception to this is the Centre for Business Mathematics and Informatics (BMI) at North-West University (NWU), which focuses strongly on providing graduates with the opportunity to gain real life experience in dealing with genuine industry challenges, whilst maintaining a commendable research output. The university has close links to industry and ensures that during the final six months of their master's degree courses, students have the chance to work on their thesis at an organisation.

"In other words, they do their dissertation on a real industry project, working with genuine data and attempting to solve a real problem within their chosen sector. What this amounts to is theory meeting practice. This is the crucible that will either forge them or break them, as they not only deal with the reality of data analysis, but also the intangibles of organisational politics and the soft skills required in working with other people. At the same time, there is still the pressure of knowing that whatever project they are working on, also has to have academic merit," continues De Villiers.

"It is because of this focus on 'academia meets reality' that SAS has chosen to work closely with the institution. NWU is probably our strongest tertiary education institute in the fields of quantitative risk analysis, actuarial science and business analytics. This is no idle boast either, as in the past 15 years, more than 350 students have graduated with master's degrees in the various data sciences," he adds.

The Centre for Business Mathematics and Informatics at NWU brings together the various business-related data sciences under one roof, with the subjects taught by the top people in these fields. This centre is, in part, sponsored by SAS and Absa, indicates De Villiers. These organisations are closely involved because they are well aware that the combination of top lecturers and comprehensive data science skills it offers is exactly what the industry needs. It is this combination that ultimately produces graduates who are useful to the private sector from the outset.

"We are not only heavily invested in the data sciences skills pipeline at NWU, but are also working with the Centre for BMI to assist the University of the Western Cape (UWC) to build its capabilities in this space as well. By assisting UWC to improve its capability to produce Honours students in the data sciences, UWC can help to create a feeder programme for its master's degree courses in the same field. Such a collaboration will be to the benefit of both institutions, and also, ultimately, to SAS and the rest of the industry."

"Analytics is in such high demand at present that we understand that any assistance we can provide universities like NWU and UWC in further developing such skills will be to the benefit of the country as a whole," concludes De Villiers.