SonicWall cranks up channel to crack SA market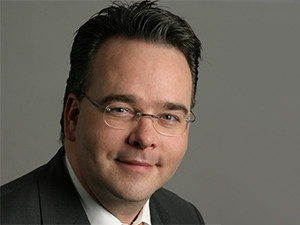 US-based cyber security company SonicWall believes it can crack the South African market by expanding its local channel ecosystem.
SonicWall, originally a private company headquartered in San Jose, California, and a Dell subsidiary from 2012 to 2016, sells a range of Internet appliances primarily directed at content control and network security.
The company's first contract in SA was signed in 1999, and the first products were shipped in 2000, Michael Berg, SonicWall's senior director of channel sales for EMEA, told ITWeb in an interview.
Berg was recently appointed to his new role to drive sales and channel programmes in the region, and is based in Switzerland.
According to SonicWall, Berg's responsibility is executing on SonicWall's 100% channel go-to-market strategies, partner recruitment and development, distribution partnerships and the full implementation of the company's partner programme to drive mutual revenue growth with the channel.
"South Africa is an interesting market, as are other markets within Africa. With an increasing number of threats, in addition to the pressure on a lot of companies to comply with data privacy laws, SonicWall sees considerable demand for its solutions and services in the country."
He pointed out that SonicWall emerged as an independent company less than one year ago, and has already achieved record financial results that are ahead of plan.
"Investments in innovation, as well as partner education and support, have played a critical role in the company's local growth. For example, our partner deal registration has exceeded 50% since the company became independent and launched the SecureFirst Partner Programme in November, reflecting over $330 million in the new business pipeline."
According to Berg, SonicWall is committed to supporting its partners in SA and globally to stay on top of the cyber arms race, which, he said, has become a modern day reality.
He added that SonicWall sees different opportunities in the government and commercial sectors. "Our sweet spots are healthcare, education, local government and SME customers. In South Africa and globally, we are seeing a growing demand for SonicWall solutions, which are focused on automated real-time breach detection and prevention.
"The sheer amount of deal registrations we have seen this year speaks for itself. Many customers still aren't leveraging advanced threat protection capabilities, such as those provided by cloud-based capture solutions."
In addition, he said, threats are now entering enterprises via encrypted channels, like SSL, which could be as much as 70% of today's traffic. "We firmly believe that organisations need to deploy both of these capabilities so that they can identify zero day attacks while also inspecting all the traffic that is coming into their enterprise.
"With our network of partners in Africa, and our education and training offerings, we are focusing on enabling existing and new security partners to meet the needs of their customers with our products."