ICT to take a back seat at SONA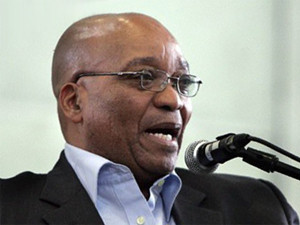 As the country waits in anticipation for president Jacob Zuma's State of the Nation Address (SONA) this evening, the state of the country's ICT sector and the benefits of IT will be overshadowed by other issues.
This is according to expectations from industry analysts, who say it is unlikely Zuma will make ICT a priority, especially given government's current focus on the economy and employment.
Richard Hurst, senior analyst at Ovum, says the president will probably talk about some progress being made in terms of connecting rural communities, and even how the government departments have played some role. "I expect that we will have some passing mention made to ICT at a very high and superficial level."
Hurst adds: "The irony is that we should be and should have been focusing a major portion of education initiatives and economic development on the ICT sector and the development of our own intellectual property, which would have placed us in a better position as the global economy comes under pressure."
According to Democratic Alliance (DA) MP and shadow minister for the Department of Telecommunications and Postal Services, Marian Shinn, the president's speeches are always disappointing, which makes it difficult to be optimistic.
"I think he may try to fudge something about SA Connect's progress - and there is nothing apparent to report," she says.
State of affairs
Last year, SA's economy was dealt a heavy blow when Zuma decided to fire the finance minister and reshuffle the ministry. Zuma's move sent the country's economy through shockwaves, which led to a weak rand and falling investor confidence.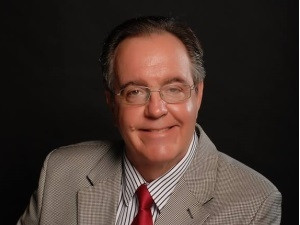 Anesu Charamba, ICT team leader at Frost & Sullivan Africa, says because of the various and growing constraints the country faces, it is unlikely the ICT sector will be a priority during SONA.
"There's an expectation that the president will say something about the sector, as he used it as a platform to announce Telkom's role in SA Connect. That said, while the president may have some encouraging plans or proposals, it is likely there will be scant details or a strategy to support the plans, if at all," Charamba says.
BMI-TechKnowledge MD Denis Smit says he expects the president to make significant announcements with regard to SA Connect, and hopefully more detail about the implementation plans envisaged. "We do hope that he will clarify the role of Telkom in greater detail."
The president's speeches are always disappointing, which makes it difficult to be optimistic.

Marian Shinn, DA
During last year's SONA, Zuma said government would focus on state-owned companies to unlock ICT and broadband potential to enhance SA's growth prospects. Zuma earmarked 2015 as the year that would see the first phase of broadband rollout, with government entities in eight municipalities to be connected in all provinces except Gauteng.
However, government's big broadband push project appears to be at a standstill, as there is no clear indication of the course of implementation.
The 6 December 2015 marked two years since the policy was published, and progress to date has almost entirely been limited to various uncoordinated initiatives by provinces and metros, according to BMI-T.
"Little is publicly known about this since his speech last year, when he announced the first phase to roll out to eight district municipalities that are piloting the National Health Insurance scheme," says Shinn.
Less fluff, more action
Smit says what's critical to build investor confidence in the ICT sector is "announcements of high-demand spectrum, rapid deployment guidelines and the acceleration and funding model of SA Connect".
Shinn agrees and says the president must address when high-demand spectrum will be released to meet the demands of bandwidth-thirsty South Africans, and that it will be assigned in the most fair, efficient and profitable manner.
She explains: "I would like him to say that a private public partnership (PPP) of some sort - as envisaged by SA Connect - will be formed to get a grasp of the scope and costs of building a national broadband network to deliver high-speed broadband throughout the country; a realistic estimate of costs of building this network; and a funding model that will ensure a win-win situation for network wholesalers and all South Africa's network users."
According to Charamba, the ICT sector needs to be positioned as an enabler, and must be leveraged to that end across multiple sectors. "Active and feasible investment plans from the government and PPP in the medium term - where some degree of funding will be critical to rollout - will build confidence in the sector.
"Clear and specific leadership from the government in financing and developing strategies to grow the sector and, over and above that, clear and specific PPP initiatives and policies, as multiple commentators have pointed to the lack of direction from the government," he says.
Hurst says the industry would like to hear just how or what role the government will play in increasing the penetration of ICT services across the country.
"I think the ICT sector will be looking for signs of exactly how the government intends to improve the economy. The rationale behind this is that the sector is coming under increasing pressure, as most of its trading takes place in US dollars, with issues such as the declining exchange rate eating into the already thin margins that it had," he says.