Accelerating transformation
Digital transformation has been in progress for some years now. Why aren't companies making better progress?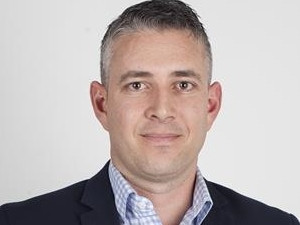 Digitally transforming your business means automating processes. However, it also requires that you be able to implement changed processes quickly. Which brings us to the next step in your digital transformation journey. According to Stephan Gous, SWECA Territory Manager at Nintex, this entails analysing your processes so that you can optimise them, ensuring they're streamlined and efficient.
Organisations have been talking about digitally transforming for some time. Many are trying to automate everything within - and without - their business. But the world is changing so fast that it's almost impossible for IT to stay on top of all the new processes that are required within a modern business.
Gous says: "Despite the massive digital transformation drive, on average, 68% of business processes remain highly manual. This is because the IT department only has the capacity to automate the most complex yet least dynamic processes. The rest are processes that are often considered, too agile (i.e. they change a lot), or too niche (specific to a team or department), or too low-impact (they don't justify the IT investment)."
Businesses interact with a multitude of players, including employees, customers, suppliers and partners, in a multitude of ways. It's easy to see how the task of tracking, automating and optimising all of those processes might become cumbersome to manage.
As businesses become increasingly agile, workflow and process automation needs to become itself increasingly automated and intuitive, making it easier for people in the business who best understand a particular process, to automate it, removing some of the burden from the IT department.
Gous explains: "This means that instead of thinking about every process as a big change project, you are now freed up to fully understand how the new processes perform and identify where they can be streamlined further. You can perform workflow analytics to determine the scope, effectiveness and business impact of automated processes."
The ability to capture, monitor, measure and assess automated workflows and processes enables the business to better understand and improve these.
The business can benefit from insight into how many processes it has, how often they run, how often certain decisions are made in that process, are there any bottlenecks in the processes, what is the point at which a process should hand-off to another process - or should it be broken down into smaller, more agile processes.
Using workflow analytics, you can identify which processes can be optimised and change them accordingly, says Gous. He's advocating an asset management approach to workflow, where you access metrics around workflow execution and performance, but can also see a bigger picture of how many workflows are being designed and used across an organisation, while being able to zoom in on individual workflow business results. People and process data is captured into reports and dashboards with analytics.
Gous says: "This enables business and IT to answer questions about process performance and offer insight into process execution. The end goal is an intelligent automated workflow with real-time, end-to-end visibility."
Read more here.