Africa's fintech on the rise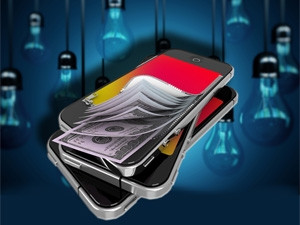 While Africa's financial technology (fintech) sector is different to that of developed economies, it is similarly poised for exponential and rapid growth that will challenge existing financial service providers, says analysis from Frost & Sullivan.
According to the market and research firm, growth of the fintech sector on the continent will be driven by reduced taxes on investment in start-ups, steady increase in mobile use for mobile banking and payments, as well as increase in the digital native demographic.
Wayne Houghton, director of growth implementation solutions for Africa at Frost & Sullivan, says in the analysis: "The African continent has embraced mobile communications at a faster rate than other parts of the world, whilst also pioneering mobile technologies such as M-Pesa, through which almost 50% of payments are being made by Kenyans."
Houghton adds: "Africa's under-developed banking infrastructure means the fintech wave will more likely be an enabler of financial inclusion than the typical disruption seen in more developed markets. With at least 60% of the adult population on the continent still without a bank account, Africa offers significant opportunity for the industry."
Enabling factors
George Kalebaila, IDC senior manager for telecoms, media and Internet of things in Africa, says there has been phenomenal growth in the fintech sector on the continent.
"We've seen quite a lot of growth in terms of fintech in Africa, notably around capitalising on the gaps that the traditional banking industry does not cover. Mobile in Africa has become the key driver for adoption of fintech, as mobile has become the platform for provision of financial services to many of the people who are underserved."
Ovum senior analyst Richard Hurst says Africa is fertile ground for the growth of the fintech sector.
We have challenges around infrastructure, financial inclusion and access to financial services and products, he says. "Any innovation which will allow more users of financial services will be a boost to all players in the ecosystem."
Shape-up
Like all sectors when faced with change and potential disruption, the better strategy will be to use technology to gain competitive-edge, notes Hurst.
Those financial service providers across the region that try to resist the change and place barriers to entry for the new services will certainly find that users and the market as a whole will turn against them, he adds.
"We can already see a number of financial service providers that have embraced the change and have started to integrate new services and technologies into their existing platforms. I think this will probably be a better recipe for success as these institutions will have a strong foundation in terms of knowledge and understanding of the market, while using new technologies to better serve existing and new customers."
Kalebaila notes that everything we are seeing in the fintech sector is what is happening in other parts of the economy where digital transformation is changing the way business is done and the way services are provided.
"We have to be ready and prepared for the services the fintech sector provides. They might be minor today but can become mainstream and disrupt the financial industry," he concludes.