Dell to develop black ICT professionals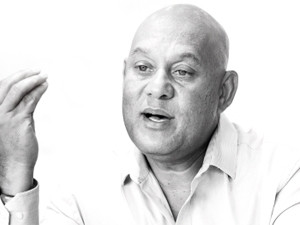 Dell SA's ICT academy will promote the creation of black professionals and offer candidates access to critical and scarce skills.
This is according to Stewart van Graan, MD of Dell, speaking at the announcement ceremony of the Khulisa Academy in Bryanston last week.
The US technology group, in partnership with the Department of Trade and Industry (DTI), is set to open the ICT academy and solutions centre in January next year.
It will focus on developing high performance computing (HPC) skills, business management, entrepreneurial and life skills, said Van Graan.
The academy will be wholly owned by an educational trust and managed as a separate entity to the Dell subsidiary.
For the next 10 years, 20 candidates would be chosen annually to participate in the two-year academy programme that would be fully supported and funded by the Dell equity equivalent investment.
Dell would make an effort to select individuals from rural communities who have talent but because of lack of resources, cannot go to universities, he said.
The candidates would intern with companies like Microsoft and Veeam that have partnered with Dell to offer the participants practical workplace experience.
In addition, they would receive a salary while participating in the programme and all would be assisted with employment thereafter, said Van Graan.
Deserving candidates would be supported in the start-up of their own businesses after the completion of the programme.
The academy aimed to promote the inclusion of black people into mainstream technological economic activity and also teach them critical ICT skills and knowledge centred on HPC, said Van Graan.
It would be a platform to transform the ICT landscape across SA - to address the technological and skills challenge.
"By giving the candidates an opportunity to solve unique and complex business issues, the programme has the potential to make a real difference in SA as it addresses an area that can have a significant impact on the economy, and on the lives of many South Africans."
Malebo Mabitje-Thompson, deputy director-general of incentives administration at DTI, said the academy was an opportunity to inspire and teach students how to develop innovative solutions that would address major developmental challenges faced, not only by Africa, but by the world.
"Africa needs to start producing ICT indigenous solutions and stop importing - these students are being given a platform to be innovative and develop solutions in Africa which can be used globally."
The partnership between DTI and Dell would assist in changing the ICT landscape, help SA become part of the ICT industrialisation wave - positioning the country as a solutions provider, she said.
Moira de Roche, MD of e-learning company Aligned4Learning, says initiatives that address ICT skills are important - businesses are often reluctant to take on entry-level people - there are only so many needed in an organisation, and there is a huge requirement for training and development.
"I hope part of the life skills curriculum will address expectations. Graduates these days seem to think they can go straight into a highly paid job. They aren't interested in interning for a moderate salary, where the real gain would be experience (in my opinion, experience trumps qualifications)."
De Roche believes the shortage of skills is not at entry-level, but higher level (business analysts, IT architects...) and it is not easy to train for these positions because some workplace experience is required.
Only time will tell whether this initiative will have an impact on the ICT landscape in SA, she says.