Vodacom Lesotho boosts mobile money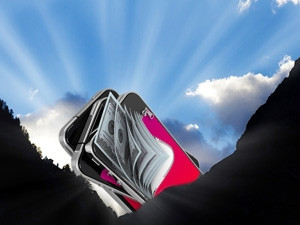 Vodacom Lesotho and remittance company, Mukuru, have partnered to allow money to be sent from SA directly into any M-Pesa account in Lesotho within minutes.
Vodacom says the partnership is a big step forward in providing greater convenience to Vodacom's customers and the people of Lesotho. Vodacom plans to enable even more M-Pesa innovations in Lesotho going forward.
This is Mukuru's first foray into Lesotho after already facilitating money transfers to other African countries, including Botswana, Malawi, Mozambique, Zambia and Zimbabwe.
M-Pesa was first introduced in the Mountain Kingdom in 2013, with the aim of enabling economic activity through mobile technology, especially in the most rural parts of the country, where conventional financial services are either limited or unavailable.
"This partnership allows us to do exactly that, and more. We are very excited to bring this service to Basotho in view of the approximately 37% said to be living and or working in South Africa, and for the opportunities that it opens up for ourselves to continue to serve Lesotho's economic interests and support the national goal of making financial services accessible to the poor and rural communities," said Vodacom Lesotho's executive head of M-Pesa, Palesa Mphunyetsane.
Those wanting to use this service must register with Mukuru and then use a USSD code on their mobile phone to create an order and send money to Lesotho. No airtime is needed. Payment for the order can be made at any major retailer, like Lewis, Pick n Pay, Shoprite, Checkers, Spar and Pep, or via EFT through a Mukuru debit card. Payments can also be made via the Mukuru mobile site or app.
Once payment is received, the money is instantly transferred to the recipient's M-Pesa account in Lesotho. M-Pesa users can then use those funds to pay bills, buy airtime and send money locally or withdraw cash at one of the over 1 900 registered M-Pesa agents across Lesotho.
"Many individuals rely on the remittances being sent home, and we are excited to be able make it easier and quicker for these individuals to send and receive money. The convenience of this product is unrivalled in the market and we see it making a real difference in the lives of the Basotho people," says Michael Cook, Mukuru marketing manager.
Vodacom has 65.1 million active customers across Africa, with over 1.2 million of those customers in Lesotho. Vodacom Group owns 80% of Vodacom Lesotho and the Sekhametsi consortium owns the other 20%.