Start-up unveils virtual financial advice service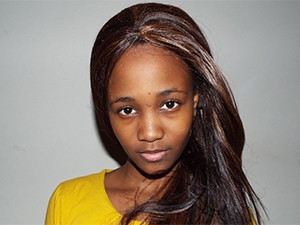 South African tech entrepreneur Naledi Mokoena is looking to disrupt the local financial services sector with her new app, Riovic. The 23-year-old from Johannesburg claims Riovic is the first virtual financial advice service app in SA, and will change financial services in the country.
"You can call it the Uber of finance because it connects users with financial advisors and provides accurate financial information in real-time," she says.
Riovic released its Android application on Google Play for free this week, and the start-up company is also looking to extend its offering to the Apple App Store.
Mokoena, a University of Pretoria financial management graduate, says she was inspired by what she calls a "value gap" between consumers and their financial institution.
"Consumers cannot get financial advice when they need it, where they need. The goal is to make proper financial advice more readily available for everyone, which will reduce the number of bad financial decisions people take."
Mokoena says Riovic implements the Internet of everything in finance.
"The powers of screen sharing, video conferencing, instant messaging and other technologies are utilised to make remote financial advice and monitoring a reality."
The company's target user is mainly consumers interested in investments and insurance as well as businesses exploring their financing options.
"Our main target market is the unbanked. The others are other people in need of anytime-anywhere financial advice," Mokoena says.
"Our team is currently made up of seven employees who do facilitation. The rest are independent service providers who do the actual advising. These form the network."
According to Mokoena, Riovic is being bootstrapped and is opening an investment round to raise R10 million to scale the business.