Hot voices and spicy communications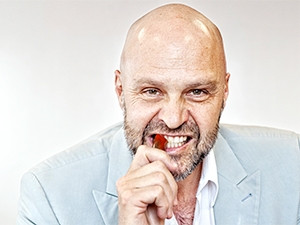 When Voice over IP (VoIP) first kicked off in the early 2000s, it was rapidly taken up by organisations that wanted to save money and sidestep Telkom. Unfortunately, thanks to limited infrastructure and connectivity, the quality of most implementations was poor. This did little to ignite its adoption and saw many enterprises walk away from its potential. Run forward several years and the situation has changed. Today, unified communications (UC) is a powerful tool whose adoption is being driven by cost, capability, convergence, mobility and Generation Y. In short, these solutions may well be the saucy minxes of 2015...
"In 2015, connectivity and bandwidth are far more affordable and accessible than back in, say, 2005," says Sialesh Jugnath, operations director of Centracom. "This has opened up the industry to unified communications and now that bandwidth is less of a concern, ISPs are able to offer VoIP, video and IM in one."
According to McKinsey, the evolution and convergence of technologies has blurred the lines between the telecoms player and the technology one, with both sectors on a collision course. Telkom Indonesia has acquired Sigma and NTT recently took over Dimension Data. The trend of telcos acquiring IT in order to drive growth is becoming the standard.
This shift is leading to voice increasingly becoming a commodity as organisations find other ways of generating revenue through bundles such as voice recording, telephone management systems (TMS) and more. It's also encouraging the move from the hardware-centric reseller to hosted in the cloud and this, in turn, is pushing unified communications as a potentially powerful solution.
A video call
One of the areas seeing growth thanks to cloud and connectivity is that of video-conferencing, encouraged by the fact that businesses no longer have to invest in costly and specialised technology - anyone with a smartphone and a connection will do.
"The need for video-conferencing has never been so high and this is across all our markets," says Hatem Hariri, MD of Avaya in Africa. "The interesting trend is how inventive our customers are becoming in their need for such an agile collaboration tool. If you want access to a reliable, secure and feature-rich video-conferencing system, it's there in the cloud, web-based and requires no investment other than a camera on your laptop or any smart device."
Ravin Naidoo, regional director for Sub-Saharan Emerging Africa at Alcatel-Lucent Enterprise, adds: "In the past, UC solutions were premise-based, but are now moving to the cloud via mainstream adoption. South African businesses are recognising this as a compelling option for optimal productivity. With the transition to cloud, unified communications are easily accessible, readily available and cost-effective."
While VoIP and UC are still evolving, they tap into two specific and significant trends - the growth of the small to medium enterprise and Generation Y. The cost of adoption and implementation is immensely attractive to the SME thanks to cloud, not having to invest in costly technology and its ubiquity. For the generational trend, well, the values and demands of the Millennial are quite different from those of the previous generations and both UC and VoIP operate directly on their level.
"They want access to information across organisational barriers, quick access to communication with colleagues anywhere and at any time, the ability to collaborate and share information and to build on the ideas of others," says Eduard Du Plessis, MD at EOH Network Solutions. "Millennials are influencing how UC is used and reshaping the way we do business."
Generation gap
Whether it's Generation Y or simply good business practice, UC is steadily gaining ground. While the latest research from analytics company Africa Analysis shows that the local market is only in the early stages of UC adoption, organisations such as Microsoft are watching business boom.
"We're seeing considerable interest in UC and the current expectation is that the market will see quick adoption over the next two to three years," says Uriel Rootshtain, business lead for Office at Microsoft South Africa.
"Behind these trends is the transformation currently underway in the workplace, a move towards a more collaborative environment that emphasises a greater degree of mobility."
This shift in business thinking requires the implementation of a proper UC environment, one in which VoIP telephony, e-mail, instant messaging, mobile communications and audio and video web-conferencing converge into a single platform that shares a common directory and developer tools. As businesses continue to recognise the value that such a solution offers and how it can ease the strain on the bottom line, it's likely to continue its steady upward trajectory.
And the winner is...
There are as many options as there are organisations that offer them, so what are the leading solutions on the market today and who is too cool for school?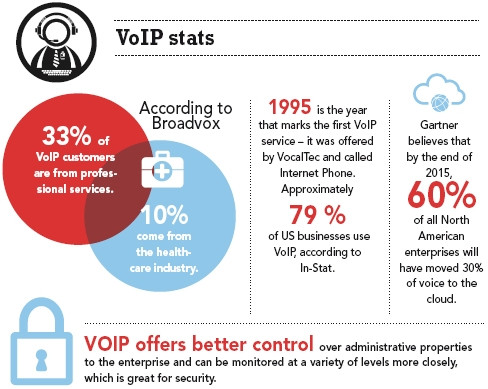 According to Gary Hart, executive head: managed network and UC services at Vodacom Business, the leading UC solutions on the market include:
* VoIP
* Hosted PABX
* Hosted contact centre
* Hosted video
* Instant messaging
* Mobility
Conrad De Wet, CTO at Euphoria, says: "There aren't many true UC solutions on the market. Most offer some features, but to be truly unified, one solution would need to cover everything. Some of this technology, like WebRTC, is in its infancy, and like most early adoptions, the tech will let you down at some point. It's improving at a rapid pace, though, and will most likely improve your productivity over time."
And what does Gartner say? According to the research firm, the coolest vendors in UC for 2015 are:
* Altia Systems
* Caf'eX Communications
* OnSIP
* Perch
* Redbooth
Their cool factor is defined by their ability to advance WebRTC for customer and employee working environments and the tools they have to enhance employee engagement in collaboration. Gartner also uncovered some of these lesser known facts about UC:
* 60 percent of North American enterprises will shift around 30 percent of their voice * communication to the cloud
* The market is growing at a 28.8 percent compound annual growth rate
* $337 billion will be spent on VoIP, UC and other hosted services over the next five years