Compression tech future for African data users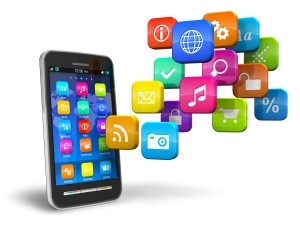 The proliferation of sub-$50 smartphones on the African continent has seen more people come online. However, data is still prohibitively expensive for many.
This is the word from Peter Panait Lojmand, senior VP for commercial operations at Opera Software, who says around 40% of Opera Mini users in Africa are now on more data-hungry devices, which creates the need for compression technology to lower the cost of data.
In Africa, compression technology will become more relevant than ever before because it's fast and cost-effective. In a place like Nigeria, there can be more than 6 000 people on one mobile tower but you won't find that happening in other European countries, says Lojmand.
"People in Africa need to get more value for money in terms of accessing the Internet. We know the situation is tough and the income levels are relatively low in Africa.
"In Africa, for example, people have to do work of two days to be able to buy data, while in Germany they only have to work for an hour. This means people have to choose whether to buy data or not.
The explosion of people coming on the Internet, and people becoming more sophisticated, using more data and watching more videos, means more pressure on the networks. So for Africa, there will be even bigger demand for compression technology, he states.
Lower data costs
The 2014 State of Connectivity report compiled by Internet.org, in Sub-Saharan Africa, notes only 53% of the population can afford access of 20MB, which is sufficient for text-only messages and e-mail.
Lojmand notes smartphone access will see more people accessing the Internet and downloading apps, but as mobile operators are reluctant to decrease data costs, compression technology in the context of the African market will ease the cost of data.
"Opera Mini is a tool that is very well fit for the African population because it saves data costs for people as it compresses data file sizes by up to 90%," says Lojmand.
"In low income countries, Opera Mini is very well perceived. In African countries, we see a continuous growth of our service. People can multiply their data packages by 10 times when they use Opera Mini and get more value for money."
According to the International Data Corporation, smartphone shipments will top 155 million units by the end of 2015 in the Middle East and Africa - after increasing by 66% during the first quarter of this year.
African users of the Opera Mini mobile browsers used 82% less mobile data from the beginning of the year to October 2015, reveals Opera Software research.