Q-KON partners with Startel to engage Angola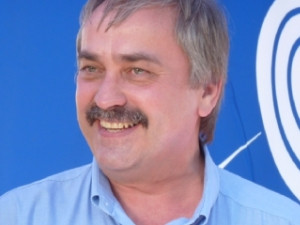 Q-KON, a focused provider of satellite and wireless access network solutions to niche markets in Africa, has announced a partnership with Angola's Startel SA (Startel).
A memorandum of understanding (MoU) has been reached between the two companies and is based on wholesale access to Q-KON's StarLight offering.
Q-KON is a South African services provider that has the resources and expertise to empower regional partners to meet the needs of their respective markets and help maximise their presence.
Startel is an established and fully licensed Angolan telecommunications network operator servicing the Angola market. The company operates various satellite and WiMax access networks and wishes to expand its access network product portfolio.
Both companies have agreed to collaborate with regards to the provisioning, implementation and operation of a satellite broadband access platform.
Q-KON will supply Startel with access to StarLight, an end-to-end, two-way IP access service for broadband access and data communication. The service includes 1st tier Internet access, satellite uplink teleport and satellite communication bandwidth.
Startel will brand the service as Starnet, a natural addition to the company's portfolio, inclusive of Netbu'e Internet access and Falabu'e voice services.
"This agreement falls in line with our strategy to enhance connectivity in Angola, an expanding ICT and telecommunications market. We are pleased to have established this agreement with Q-KON, a successful South African company that has the experience and expertise to add immediate value to our endeavours," says Carlos Brito, Managing Director at Startel.
"The incorporation of StarLight into our offering offers our customer base choice and access to a wider range of technology," Brito continues.
Executive management at Q-KON believes the agreement goes a long way to furthering its collaboration in Angola and with the rest of Africa.
Hendrik Bezuidenhout, Managing Executive of Q-KON, believes there has been a general shift in focus within the technology services and solutions market from 'international' to 'Africa', with the current focus on 'Africa for Africa'.
This partnership strengthens the company's broad-based connectivity strategy for the continent, he says.
The role of satellite infrastructure in helping to address access to the Internet and enhancement of broadband services in key regions such as Angola cannot be of more importance, with a strong impact in the local communities.
"Satellite has always been the de facto option to provide ubiquitous services in Africa and particularly in rural areas - and this remains unchanged. What is changing is the market awareness that satellite is not only a high-end solution and that business and SOHO services can be provided at competitive rates through services such as StarLight," he adds.
Contacts
Startel
Carlos Soares
Commercial Manager Startel
(+244) 227 200 040
(+244) 930 920 653
negocios@startel.ao
Q-KON
Hendrik Bezuidenhout
Managing Executive
(+27) 12 665 0052
sales@qkon.com