Obsidian Systems, Atlassian leading collaboration of great delivery in DevOps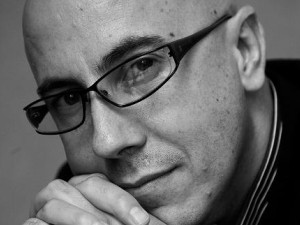 Leading open source technology, services and solutions specialist Obsidian Systems is teaming up with industry partner and established enterprise software firm Atlassian to participate as a silver sponsor at this year's DevConf conference.
The annual event, widely acknowledged as a dominant event for software developers, will focus on tools, practices and principles applicable to the South Africa software development environment.
The networking, community-driven conference will offer delegates the opportunity to interact with peers and discuss best practices, technologies and applications that define the software development space.
Muggie van Staden, Managing Director of Obsidian Systems, says the description of DevConf as an inspirational forum that adds value to developers, irrespective of their technology stack or programming language, resonates with Obsidian Systems.
"Our core value proposition is based on the value of collaboration and of open source application development, guiding our market in being able to leverage the benefits and influence of advanced, powerful technology systems like Atlassian," says Van Staden.
"We are very proud to be associated with Atlassian, the Australian enterprise software firm best known for the JIRA application, and we believe DevConf is an ideal platform to showcase what the technology is capable of, and its relevance to our growing market," he adds.
Van Staden believes open source technology will continue to exert influence on the local business landscape.
"Open source innovation and services is certainly a growing influence... we continue to witness greater adoption across numerous industries. Access to free, enterprise-grade software that is secure, can be adopted and grow with organisations is a major contributor to effective workplaces. The fact is that open source supports core processes and procedures running most companies today," he adds.
DevConf will take place on 9 March 2017, in Johannesburg. To book tickets, go to http://www.devconf.co.za/.