MDM offers metadata management training courses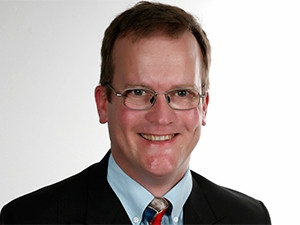 Metadata management is becoming increasingly relevant as businesses embark on imperatives to deliver trusted data for compliance and for data-driven decision-making.
This is according to Gary Allemann, MD at Master Data Management (MDM), discussing the objectives of the data management company's newly introduced metadata management and data modelling training courses.
According to MDM, the online Data Modelling and Metadata curriculum consists of 12 courses, each delivered by a global expert with substantial real-world experience.
The courses range from fundamentals of data modelling and metadata management to conceptual data modelling to data integration techniques for designing an ODS to data virtualisation and more.
Allemann says the 12 courses provide an understanding of the core principles - from what to plan for and how to approach metadata management, through to advanced technical skills that trainees need to advance a career in enterprise information management for the EIM manager.
"Metadata describes both structured and unstructured information, making it critical to successful analytics, as well as an enabler for master data management, data quality and data governance.
"This curriculum allows trainees to build a range of skills by allowing different staff to focus in different areas," he explains.
He points out the training is ideal for individuals building a career in areas like data architecture, data warehousing, data integration and data stewardship.
"Trainees that complete a full curriculum (five courses) and pass the exams receive the internationally recognised Certified Information Management Professional (CIMP) accreditation," he notes.
Allemann adds disciplines such as data architecture, business intelligence, data integration and data stewardship, all have a dependency on accurate metadata. This highlights the importance of understanding metadata and data modelling.
"Having deeper insight into these capabilities is crucial for professionals pursuing these types of careers," he says.
Explaining the role of metadata in the field of data integration, Allemann says data integration is the process of consolidating data from multiple sources and metadata that may be relevant in such instances may, for example, include source to target mappings, (how data will be moved from field to field), and data quality rules (how data will be improved or modified during the transition).
"Adequate metadata helps data architects and analysts understand the impact of proposed system changes, and helps the BI team to create consistent and trusted reports," he explains.
MDM says the training can be done at your own pace online. The course price starts at $295 and the payment is made online.
For more information visit www.masterdata.co.za