4Sight buys AGE Technologies for R80m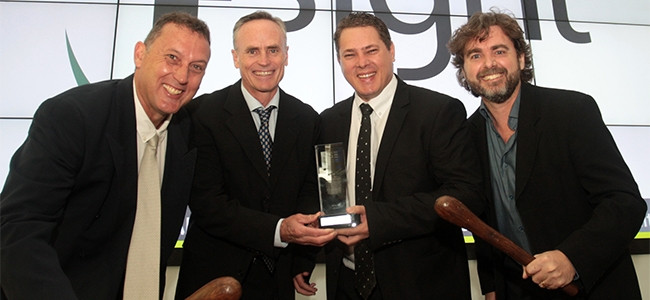 It's been a big week for pure data technology company, 4Sight Holdings, which has now made its second acquisition announcement since listing on the Johannesburg Stock Exchange's (JSE's) Alternative Exchange (AltX) on 19 October.
4Sight has announced the purchase of AGE Technologies for R80 million, following the acquisition of BluESP Holdings for R54.8 million.
4Sight says AGE has been established for a number of years and has grown into one of the leading systems integrators in Africa, with presence in 15 countries. AGE offers controls systems, instrumentation, green energy and IT communications, and provides professional system integration of automation and electrical engineering projects.
AGE also provides a variety of sensors, control systems and other industrial devices for the Internet of things (IOT) and forms part of the vertical stack of services to mining and manufacturing companies.
"Intelligent algorithms are required to glean data from such equipment and thus the acquisition is complementary to the separate acquisition of BluESP by 4Sight Holdings, which provides data analytics to the same market. Certain of their products or solutions will also be complementary to the telecommunications vertical under Digitata and the property solutions under GLOVent," the group says.
In June, 4Sight acquired Digitata Mauritius, which has offerings in dynamic tariffing, network services, gamification platforms and community portals, and indirectly serves more than 60 million consumers across 15 countries.
Half of the R80 million purchase price for AGE has been settled already through cash and the issue of shares, while the remaining R40 million will be paid as part of an earn-out agreement linked to AGE's achievement of net profit after tax targets going forward until 31 December 2019.
4Sight says the net asset value of AGE, as per its financial statements for the year ended 28 February, was R11 million and profit after tax was R2.7 million.
4Sight Holdings is incorporated in Mauritius and operates in the telecommunications, media and property services industries, and utilises big data, machine learning, artificial intelligence, blockchain technology and data science capabilities.