Galdon Data reaffirms its dominance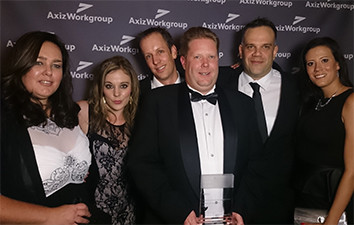 Reaffirming its dominance in the business communications arena, local unified communications specialist Galdon Data has been awarded the 'Messaging & Communication Partner of the Year' accolade at the Microsoft Partner Network 2015 Awards.
The Microsoft Partner Network Awards recognises partners in South Africa that have excelled in delivering Microsoft solutions. These awards celebrate successes related to partner competencies, cloud transformation, entrepreneurial spirit and sales excellence.
First Technology Group, the holding company for Galdon Data, received five prestigious awards, including: 'Volume Licensing Partner of the Year' for the third consecutive year. Ascent Technology won 'Data Platform Partner of the Year' for the fifth consecutive year, while BUI scooped two awards, 'Data Centre and Private Cloud Partner of the Year', and 'Cloud Excellence Partner of the Year'.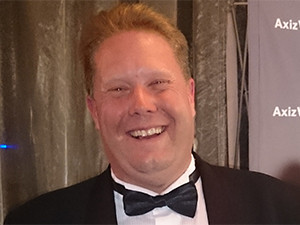 Galdon Data General Manager Timothy van der Berg is overwhelmed by the achievement. "This is recognition of Galdon Data's understanding of the dynamics of business and technology. It shows that we are able to develop communications solutions, implement them and provide ongoing support to help businesses grow."
Skype for Business, formerly known as Microsoft Lync Server, is a unified communications (UC) platform that integrates common channels of business communication including instant messaging (IM), VOIP (voice over IP), file transfer, Web conferencing, voice mail and e-mail.
"Hard work and dedication, together with the professionalism of all our Microsoft teams across the country, have contributed towards this year's achievements. The First Technology Group looks forward to continuing striving towards excellence and continuing to achieve success in years to come," says Arnold Sharp, First Technology Group CEO.
"We are leveraging our strategic alliance with Microsoft to capitalise on our strengths and leadership in the unified communications market," concludes Van der Berg.