Cartrack fears 'expensive' US market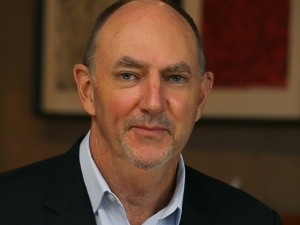 US-bound local vehicle tracking company Cartrack believes the US market will be expensive to enter.
In an interview with ITWeb, John Edmeston, global chief financial officer and deputy global chief executive officer for Cartrack, said the US is anticipated to be a more expensive market to enter than the company experienced in Europe and Asia.
He confirmed American media reports that the JSE-listed tech company is set to launch a start-up operation in Orlando, US, by the end of this calendar year. "At the moment, these plans are very much exploratory. We have a small office on the ground which is looking at various options," said Edmeston.
"We have selected Orlando due to various economic incentives, including those for tax, employment and infrastructure development.
"We believe Orlando is a good place for us to start. Not only does it have a high level of economic activity, but broadly the US is an active market for telematics. It's an established market for telematics and there are gains to be made."
Although he believes entering the US market will come at a cost, Edmeston pointed out Cartrack will leverage its existing technology base, which is centrally managed from within SA, and the marginal cost of expansion will be controlled and minimised.
"Cartrack is a very cash-generative business in all its established operations, thus expansion is intended to be self-funded from internal cash flows."
The company has a presence in 21 countries, spanning Africa, the Middle East, Europe and Asia.
The US market is large, and has a number of active participants, noted Edmeston. "We believe we offer something unique and, coming from South Africa, reliable and well-tested. Any new market offers challenges and new learnings, be it cultural, technological or commercial. However, our approach to global expansion is to enter new markets in a methodical and financially responsible way; there is no big bang approach."
When comparing Cartrack to other products in the US, Edmeston believes the company has an equivalent offering and better in some instances. "We do not intend to compete with the very expensive high-end fleet management products that are integrated into the vehicles; this is not our primary focus.
"We have a great opportunity to learn from the US market, and then offer what Cartrack has pioneered in South Africa."
Cartrack is a GSM technology-driven vehicle telematics, communication, and stolen vehicle recovery business unit, servicing more than 450 000 vehicles worldwide.
It uses vehicle tracking technology with Internet-based vehicle and driver monitoring software, in-vehicle navigation with two-way texting communication, as well as vehicle cost management software.