CellSAf digs its heels in over Cell C deal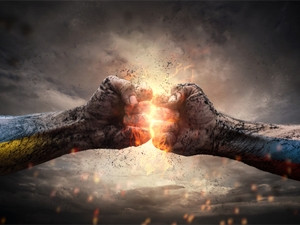 Cell C's BEE partner is once again challenging the recapitalisation of the telco and investments by Blue Label Telecoms and Net1 UEPS, despite the deal already being concluded according to Cell C.
CellSAf said in a statement this week that the restructuring of Cell C, involving Net1 and Blue Label Telecoms, "is far from a done deal", alleging it "amounts to a blatant attempt at corporate capture, and is likely to collapse under regulatory scrutiny".
The broad-based black economic empowerment consortium, which has been invested in Cell C for 16 years, says the restructuring "is non-compliant and faces a number of legal and regulatory hurdles".
This despite Blue Label and Cell C announcing early this month that the deal had been concluded.
On 7 August, Blue Label announced the Cell C recapitalisation had been "fully implemented" and that Blue Label, through its wholly-owned subsidiary, The Prepaid Company, officially owned 45% of the issued share capital of Cell C.
On the same day, Cell C announced it had concluded the recapitalisation, which "was made possible by a subscription for shares from Blue Label Telecoms of R5.5 billion and a further subscription from Net1 for R2 billion".
At the time, Cell C CEO Jose Dos Santos said the group was delighted to have concluded the two-year process "for the benefit of all our stakeholders". He also thanked the group's longstanding shareholders in 3C Telecommunications "for their support during this process and throughout Cell C's history".
But CellSAf, which is a 25% shareholder in 3C Telecommunications, claims the process "illegally excluded CellSAf from decision-making, involved multiple undeclared conflicts of interest; and breaches of fiduciary obligations; and, was approved by improperly-constituted boards of directors, relying on irregular resolutions".
"The deal was negotiated behind closed doors and appears motivated purely by the self-interest of the participants," it says.
CellSAf says it has launched a High Court application to have the resolutions and agreements set aside and that the matter will come before the court "in the near future".
This is not the first time CellSAf has tried to stop the deal from going ahead.
It filed an urgent court application in December 2015 to try prevent the board of directors from approving the Cell C recapitalisation, but the application was struck off the roll, with costs. In early 2016, CellSAf filed papers in the South Gauteng High Court in an attempt to begin the liquidation of Cell C's holding company but the application was subsequently withdrawn by CellSAf in August 2016.
In February 2017, CellSAf once again threatened court action if the deal went ahead. A few days later, Blue Label confirmed the deal would go ahead and CellSAf once again rejected the recapitalisation deal.
A done deal?
"First of all, the deal is totally unconditional, which means all conditions have been met - the deal is done," Blue Label joint-CEO Brett Levy told ITWeb in an interview yesterday.
"We got our share certificate on 2 August; it's proudly framed on my wall," Levy added.
"Whatever regulatory requirements are required, we will adhere to and we are engaging with them. But you don't do deals of this nature without making sure you have crossed all the t's and dotted all the i's. That goes along with millions of rands being spent on getting opinions - so we are absolutely happy with all of the processes we did, we are absolutely happy with all of the opinions we have. We will deal with all regulatory issues that come up," Levy said.
However, the strongly worded statement from CellSAf makes a number of allegations, including that the transaction does not comply with various provisions of the Companies Act, the Electronic Communications Act or the Competition Act.
It also alleges the sponsors of the transaction have not complied with the mandated regulatory processes relating to changes in control of a telecommunications licence. CellSAf says the groups will "potentially face an investigation by the Competition Commission" and still need Financial Surveillance Board approval and that "Cell C is currently facing scrutiny by SARS, relating to VAT, thin capitalisation and transfer pricing".
"Is the deal done? It's done unconditionally, so let people contest it but we are not going to fight it in the media and start responding to crazy allegations that are being made and things that are just really ludicrous, to be honest," Levy said.
Previously, Cell C was 100% owned by 3C Telecommunications, which in turn was 60% owned by Oger Telecom South Africa, a division of Saudi Oger; 25%-owned by CellSAf; and 15% by Lanun Securities SA, which is a subsidiary of Saudi Oger.
After the recapitalisation, Blue Label now holds a 45% stake in Cell C, Net1 owns 15% and 10% is held on behalf of Cell C management and staff. 3C Telecommunications' shareholding is now 30% - in turn held as 29.4% by the Employee Believe Trust, 45.6% by Oger Telecom and 25% by CellSAf. This means CellSAf's overall shareholding in Cell C has been reduced to 7.5%.
Levy claims the deal will be a good thing for CellSAf.
"The whole structure is better and the money they should make in the next two or three years should be tremendous and will far supersede what they would have made. So they are fighting a partner which has actually changed the fate of the company for the better, not for the worse."
Allegations fly
CellSAf's statement also alleges the deal "falls foul of broad imperatives and the anti-fronting prescriptions of the South African Broad-Based Black Economic Empowerment Act".
However, Cell C says the deal will increase the participation of historically disadvantaged individuals (HDIs) in the company from around 25% to more than 30% at ownership level.
CellSAf disagrees, saying "careful scrutiny of the deal reveals that HDI shareholding will reduce from a mandatory, licensed condition of 25% (legally held by CellSAf), to less than 20%".
The empowerment consortium also alleges the proposed deal doesn't benefit Cell C or SA, and the recapitalisation does not save jobs as it claims to.
One of the key aspects of the restructuring was that it would reduce Cell C's debt from over R20 billion to R6 billion, but CellSAf claims this is not the case. It says 3C Telecommunications - which now includes CellSAf and Cell C staff - is "expected to inherit R9 billion in Cell C debt via three new SPVs [special purpose vehicles]".
"The intention is clearly to saddle 3C, CellSAf and Cell C staff with debt, while future returns are funnelled to "new" shareholders," it says.
"The transaction provides positive shareholder value only to the new shareholders, while leaving 3C and Cell C staff with massive negative value that is unsustainable. Even based on the implied valuation of R12.2 billion (implied by Blue Label's acquisition of 45% for R5.5 billion), 3C's residual 30% shareholding in Cell C would be valued at R3.67 billion, well below the new R9 billion in debt it has been forced to 'uplift' from Cell C, which has to be added to 3C's existing debt of R15.5 billion."
CellSAf seems to be waiting for a better deal, saying it "is confident this blatant attempt to hijack Cell C will be shunned by SA's courts and regulators, paving the way for an appropriate, compliant, legal and transparent capital restructuring that enhances the value of Cell C and its legitimate shareholders".
Cell C did not respond to a request for comment on CellSAf's claims.