Online second-hand goods market booming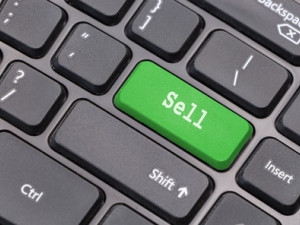 South Africa's online classifieds are seeing a surge in previously owned items, especially due to new releases coming to market at an increasingly rapid pace.
Previously owned items are still popular on South Africa's online marketplace, and not just in antiques and collectibles, says bidorbuy. According to Jaco Jonker, bidorbuy CEO, second-hand goods account for as much as 40% of all items recently sold on the site.
The stigma previously associated with second-hand goods has been firmly dismissed, says Gumtree SA spokesperson Estelle Nagel. According to Gumtree survey conducted in 2016, South Africans are hoarding up to R35 000 worth of unused items in their homes - putting that cash back into circulation is quite significant, adds Nagel. She says cars are the most popular by far on Gumtree - over 1.9 million unique browsers visit the automotive category every month. Other popular items include electronics (particularly cell phones and laptops).
Consumers have become aware of how rapidly items fall out of vogue, and aren't necessarily willing to pay retail prices for goods such as cellphones or DVDs, preferring to wait and purchase these items for much less a few months after release, notes Nagel.
Goods such as flat screen TVs, cellphones, tablets and other electronics are vastly popular in the second-hand market, with huge numbers of buyers and sellers transacting online, she adds. Jonker points out that as many as 20% of fashion items recently bought on bidorbuy were pre-owned. He believes this is because of the growing popularity of vintage clothes.
Used and refurbished goods mean more choices for the shoppers in terms of price as well as variety, allowing even people on a tight budget to own a high-end product, says Jonker.
"We've always assumed that people sell their items because they require a financial boost, and buyers opt for second-hand items because they can't afford new, says Nagel. "But research has shown that even in a recession, individuals aren't selling goods because they intend to do without them - they may very well be selling because they require disposable income to upgrade their items."
On the other hand, Jonker notes a marketplace with a well-developed second-hand segment gives small businesses and occasional sellers an opportunity to offer their used or refurbished wares to the public and thus ensure a steady income or some extra cash.