UAE challenge calls for energy innovators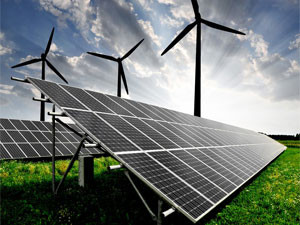 An Abu Dhabi-based organisation is calling on South Africans to submit entries for a sustainable energy prize as it seeks to expand its global footprint next year.
The Zayed Future Energy Prize (ZFEP) offers winning corporations, small and medium enterprises (SMEs), non-government organisations (NGOs) and high schools a share of $4 million for ideas to optimise renewable energy use.
Named after former United Arab Emirates president Sheikh Zayed bin Sultan Al Nahyan, the award, the ZFEP, aims to establish itself as a catalyst for innovative ideas for sustainable development.
Saba Al Delfi, manager of the ZFEP, says successful submissions are those geared to be sustainable in the long-run. "The entrants will be judged according to their project's impact, innovation, long-term vision and leadership. Schools are required to submit plans for what they aim to do, while all other organisations have to apply with what they have already done," she says.
Winning ideas by SMEs and NGOs each stand to win $1.5 million (R16 million).
Applications are made on the organisation's Web site, says Delfi, adding submissions are evaluated by a selection committee and review committee. According to the ZFEP Web site, the jury which decides eventual winners consists of Iceland president 'Olafur Ragnar Gr'imsson, entrepreneur Richard Branson and SA's transport minister Dipuo Peters.
She notes the best proposals from high schools in the Americas, Europe, Africa, Oceania, and Asia will each receive $100 000 (R1 million) towards implementing their ideas.
Malawi-based Nkhata Bay School Authority - this year's winning African entry - proposed a solar installation learning centre to increase the country's reliance on photovoltaic technology to add to the national power grid.
The ZFEP also runs Sustainnovate - an online portal for innovators around to the world to connect and share ideas before and after submitting entries for the prize.
Local initiatives
President Jacob Zuma focused on government's plans to increasingly rely on green technology to boost the national electricity grid in his State of the Nation Address this week, amid struggles by power utility Eskom to cope with high demand across SA.
Zuma said government will focus on the Renewable Energy Independent Power Producer Procurement Programme - which aims to tap into the resources of independent power producers to generate around 3 725MW for the national grid, using solar, wind and hydro electricity.
Chris Haw, spokesperson of the SA Photovoltaic Industry Association, says a growing number of solar power producers contribute to reducing Eskom's strained grid, but government could encourage further participation. "There are several thousands of megawatts of projects that have received environmental and other approvals.
"If the government was to widen its procurement allocations, these projects can be built rapidly," says Haw.
Meanwhile, environmental media and sustainability company alive2green hosted the Sustainability Week recently, with some sessions urging businesses to consider the use of renewable energy to ease pressure on the national grid.
Submissions for the ZFEP close on 14 July, with the winners set to be honoured at a ceremony in Abu Dhabi in January next year.