Telkom outlines claw-back strategy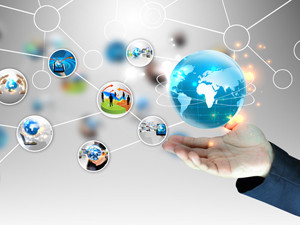 Telkom aims to transform itself into an "invincible network" over the next five years, as it plans to leverage its vast network to give it an edge in a highly-competitive market.
On the cards are a brand repositioning, fibre to homes and businesses, integrated entertainment, and a split into two distinct entities. Telkom is already making moves towards redefining SA's broadband and broadcasting space, as it rolls out a next-generation network.
The telco is repositioning itself in SA's shifting telecommunications landscape as it seeks to mitigate dwindling voice revenue and cost pressures. Part of this is its bid to play a large role in fulfilling government's aim of providing broadband to all by 2020.
However, analysts caution Telkom only has a small timeframe to get its plans in place, as other players are eyeing the fibre space. In addition, Telkom ? along with government, which has a combined 53.2% stake in the operator ? must define its position before its plans will gain impetus.
'Invincible' hopes
"There is a window of opportunity for Telkom to become the leader in data transmission, but we must act with speed and determination to commercialise our competitive advantage," says group CEO Sipho Maseko.
Maseko explains that in five years, Telkom wants to have an "invincible network" that provides fibre to both businesses and homes in dense areas. It wants to "own the home", which means providing consumers with an integrated platform that offers voice, data and entertainment, he says.
Telkom is in serious talks with content distributors locally and internationally in a bid to aggregate entertainment services for its customers, notes Maseko. Triple-play, or quad-play, will "definitely" be a reality in five years, he adds.
"Telkom has the most extensive infrastructure network in the country. We need to monetise that advantage and drive the take-up in high-speed broadband services enabled by the new-generation network."
Redefining Telkom
The group is also looking at how best to reposition itself and has appointed Enzo Scarcella, who used to drive Vodacom's brand, as its chief marketing officer. Scarcella will join the company at the end of January as Telkom reshapes its public profile. "I look forward to now being a part of the company's transformation journey," he says.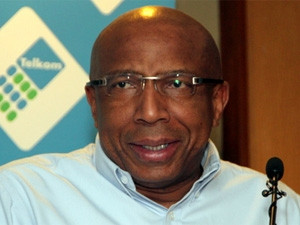 Telkom wants to strengthen its marketing effort and develop strategies that will lead to increased uptake of its offerings, says the group CEO.
Maseko says Telkom will merge its retail arm with Telkom Mobile next April. Telkom's unspecified talks with an unnamed third-party to de-risk its mobile unit are also a part of this process.
Telkom wants to trim the amount it is pumping into Telkom Mobile, which has not performed as expected. The outcome of the talks, which are around options for the network, will be announced at the right time, he comments.
Maseko says he wants this deal "in the bag" before talking about it, as Telkom has previously promised a lot and under-delivered.
One platform
In addition to its plans to capitalise on its 147 000km of fibre and its next-generation network, which now has an IP core, Telkom is also set to split into two from next April and is repositioning its brand.
Telkom's functional separation of its wholesale and retail arms emanated from an agreement between Telkom and the Competition Commission. It came after Telkom admitted to squeezing the margins of tier one ISPs, and follows last year's recommendation by the National Planning Commission that the company be divided.
The telco also wants to make sure it has invested in the right technology, such as cloud and fixed-to-mobile convergence, so it can offer all its vertical offerings on a single base, says Maseko.
Len de Villiers' appointment as CIO is in a bid to get its IT offerings onto one platform, which Maseko believes will also improve customer service.
Tight timeframe
Ovum analyst Richard Hurst says Telkom has a chance to shift the entire broadband and broadcasting space; however, it needs to act decisively because other players are eyeing the same opportunities.
Vodacom is also planning to run fibre to businesses and homes, which will enable on-demand services, while MultiChoice's Explora decoder is Internet-enabled. The space will be characterised by intensive competition, and Telkom will find it tough going to leverage its base, he points out.
Hurst says Telkom has no choice but to respond to a market that is changing around it, and is putting the necessary aspects into place, although this has been a long time coming. Globally, other network operators are going the route of fibre to the premises, but there is an element of risk for Telkom if its plan does not work, he adds.
Telkom will become a very different animal to what people have been accustomed, says Hurst. The group has no choice but to transform as fixed-line is falling, and is not being offset by the increase in data.
Hurst notes Telkom cannot be written off as it has a large asset base and has a role to play, but this role now needs to be defined.
BMI-TechKnowledge MD Denis Smit adds Telkom needs to first resolve its relationship with government so there is clarity on where it will fit in.
Smit says Telkom has a great management team, and a strong board, which is doing all the right things. He says the company should not be underestimated and it can deliver on its strategy, but its role must be defined first.
Maseko says Telkom has been engaging government, and has been in talks with the Department of Communications around its plan to deliver broadband for all by 2020. He hopes the company can take part in expanding SA's communications infrastructure.
Maseko says the National Broadband Plan is an opportunity for Telkom to improve the scale and efficiency of its network. "Defining our role clearly as a listed national incumbent will allow us to address the dichotomy in shareholder expectations."
The National Broadband Plan's April version, which has since been refined, proposed using Telkom's vast fibre network to underpin national broadband access.
Should Telkom handle any part of government's ambitious plan, network expansion will be funded by the government in the same way it paid for infrastructure for the 2010 Fifa World Cup, Maseko says.
Communications minister Yunus Carrim aims to take the policy to Cabinet in early December.