ShowMax teams up with MWeb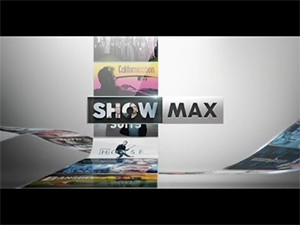 ShowMax has partnered with Internet service provider, MWeb, to offer three months of free ADSL and three months of complimentary access to the video-on-demand service.
In a statement, ShowMax says the partnership with MWeb is a move to capitalise on the country's growing trend towards watching Internet TV services.
One factor that until now has limited the adoption of Internet TV services has been the cost of high-speed Internet access, but with a new offer from MWeb this is set to change, reads the statement.
The ShowMax and MWeb offer is available until 31 March to customers who sign up for a 12-month subscription to one of MWeb's ADSL service products (excluding 1GB, 2GB, 5GB capped and uncapped 1Mbps services).
Carolyn Holgate, GM of sales, marketing and product at MWeb, says: "If your New Year's resolutions have anything to do with becoming more tech-savvy, living a more connected life, improving your Internet connection or saving money, then this offer comes at the right time. By combining free Internet access and giving you access to ShowMax, this is the perfect way to start the New Year."
John Kotsaftis, GM of ShowMax South Africa, adds: "ShowMax has a couple of killer features. First, with one subscription it's possible to watch two different shows on two different devices simultaneously. This means you can watch Breaking Bad on the TV while the kids watch Shaun the Sheep on their tablet.
"Second, we've added download functionality to our Android app, allowing you to use your home Internet connection or a WiFi hotspot to download and store up to 25 TV shows or movies onto compatible tablets and smartphones for viewing later. It's perfect for flights or long car journeys - keep watching ShowMax even if you're offline."