Digital transformation: key to contact centres' survival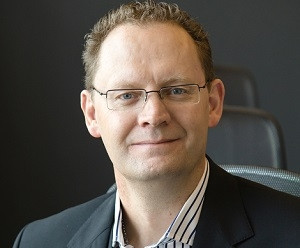 Customer experience is the last source of sustainable differentiation in a battle for the next generation digital consumer, and the only way for contact centres to rise to this challenge is through digital transformation.
This is according to Deon Scheepers, regional business development manager at Interactive Intelligence SA, who notes organisations should be looking at using digital to innovate, differentiate and gain strategic advantage.
Customers are demanding service in digital channels, and organisations can no longer ignore this demand and still achieve customer satisfaction and customer retention targets, he notes.
Scheepers says digital transformation for contact centres should be seen more as a survival strategy rather than as an opportunity. "It has become key to organisational survival."
IDC says digital transformation is not just a technology trend but it has also become the centre of business strategy across all Industries.
Scheepers points out in the social media space a lack of digital strategy is causing a divide between customers and organisations.
"The customers use the digital toys they have, but the organisations don't understand these new channels half the time; or they don't have budgets to enable effective omni-channel engagement."
The contact centre industry must focus on digital transformation that enhances operations and the customer experience, says Scheepers.
"It is key to understand the customer, making sure all the right touch points are in place and all processes are effectively automated."
Dimension Data's contact centre report 2015 says a major change is occurring, not just in the structure of contact centres, but also across the broader service industry. The digital revolution is forcing contact centres to adapt or die, it adds.
The report says digital interaction will overtake traditional voice interaction by the end of 2016.
Other technologies changing the contact centre industry are virtual-assistants or virtual-agents (avatars) linked to a powerful back-end knowledge-base to provide customers with assistance and answers to their questions, notes Scheepers.
Companies are installing mobile, social-media, big-data and analytics as well as cloud computing technologies to provide better digital customer service and customer experience, he adds.
Therefore, channel silos need to be removed, support strategies using bridging technologies such as Web chat and call-back need to be understood and incorporated, says Dimension Data.
Richard Melrose, technology director at Merchants, says large corporates running their own contact centres are likely to be constrained by legacy technology. Most of these organisations are prone to migrating older technologies into the digital world which can prove disastrous, he adds.
"This is especially for systems which were not built with digital in mind."
Melrose believes it is far easier and more financially responsible for contact centres to exploit a cloud or business process outsourcing provider's technologies and make it their responsibility to track and invest in the evolution of technology.
"This is further justified by an ability to sign into shorter tenure contracts based on defined service levels and having the ability to change quickly, as your customers do, if you fall short of their expectations."
There is also the option now for newer organisations to choose to leave out certain types of contact technologies, he adds.
Although South African contact centres are adopting digital, it is however happening faster in some industries than others, says Scheepers.
High technology, financial, insurance and telecom industries are the early adopters or leaders in digital transformation, he adds.
There is lack of understanding, vision and strategy from organisational and contact centre leaders, says Scheepers. "Digital transformation can only happen with the right leadership, a sound digital strategy and investment in digital technology."