MTN agrees to pay R25bn to settle Nigerian fine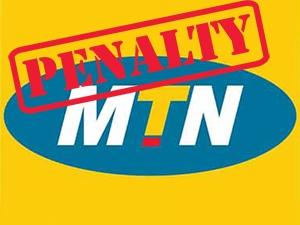 MTN has agreed to pay $1.671 billion (R25.1 billion) to the federal government of Nigeria over three years.
This brings a close to over seven months of negotiations after the telecoms operator was originally slapped with a $5.2 billion fine in October for failing to meet an important regulatory deadline.
MTN made the announcement of the deal with the Nigerian government a short while ago on SENS.
The agreed-upon amount is the equivalent of 330 billion naira and will be paid in six instalments between 8 July 2016 and 31 May 2019.
A $250 million (R3.8 billion) "good faith payment" made by MTN in February "forms part of the monetary component of the settlement" and will be deducted from the full amount.
In addition to the monetary settlement, MTN has agreed to "take immediate steps to ensure the listing of its shares" on the Nigerian Stock Exchange "as soon as commercially and legally possible after the date of execution of the settlement agreement".
MTN also "subscribes to the voluntary observance of the Code of Corporate Governance for the telecommunications industry and will ensure compulsory compliance when the said code is made mandatory for the telecommunications industry".
MTN Nigeria has also vowed to ensure full compliance with its licence terms and conditions as issued by the Nigerian Communications Commission (NCC).
MTN group executive chairman Phuthuma Nhleko expressed his gratitude to the Nigerian government "for the spirit in which the matter was resolved".
He believes the deal is the best outcome for the company, its stakeholders, the government and the Nigerian people, and says the relationship between MTN, the Federal Government of Nigeria and the NCC "has been restored and strengthened".
MTN has been in talks with authorities to try reduce the record fine since it was announced in October. At first, the fine was set down at $5.2 billion (R78 billion) as a penalty for MTN failing to meet a deadline to disconnect 5.1 million unregistered SIM cards on its Nigerian network.
In early December, the NCC reduced the fine to $3.4 billion (R51 billion) but the following day backtracked and raised it to $3.9 billion (R59 billion).
MTN group CEO Sifiso Dabengwa resigned just two weeks after MTN broke the news of the fine. A new group CEO is yet to be announced.
The telco's share price has taken a significant hit since the fine was announced, but on the back of today's news of the fine settlement, was up over 15% by early afternoon to R142.50 a share.