Africa's domain name market worth $52m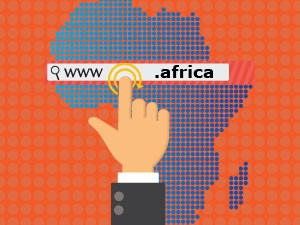 The total annual value of the African domain name market is $52 million.
This is according to the Internet Corporation for Assigned Names and Numbers (ICANN), a non-profit organisation responsible for co-ordinating the maintenance and procedures of several databases related to the namespaces of the Internet, ensuring the network's stable and secure operation.
Yesterday, ICANN presented the final report on its Africa domain name system (DNS) market study during its 59th public meeting in Johannesburg.
Hosted with the ZA Domain Name Authority (.ZADNA), the meeting brought together global and regional Internet stakeholders to develop policy related to the Internet's domain name system.
In an interview with ITWeb, Pierre Dandjinou, ICANN's vice-president of stakeholder engagement for Africa, said this study serves as part of ICANN's outreach efforts to support and improve the regional DNS industry.
He pointed out there are, as of May, 5.1 million domain names associated with Africa, with SA having about a third of the domain names.
Address space
According to ICANN, the African continent top-level DNS address space consists of 54 top-level country code top-level domains (ccTLDs) of which one, Southern Sudan, is not yet delegated, plus five internationalised domain names (IDNs) - Egypt, Algeria, Tunisia, Sudan and Morocco -as well as three city codes (.Capetown, .Durban and .Joburg).
ICANN recently delegated the .Africa domain to South African administrator, the ZA Central Registry (ZACR), and registrations will be fully open in July.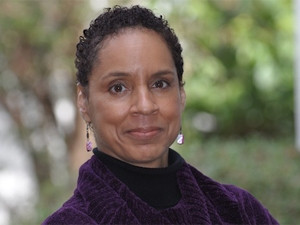 According to responses to the survey, the use of IDNs is reasonably widespread. Analysis of the responses shows at least 46% of registries offer non-Latin scripts and more than a third of registrars (34%) do.
Data from May indicates a total of just over 3.5 million domains are active under the African ccTLDs. There are about 1.4 million registrations in the generic top-level domains (gTLDs) by African entities.
Approximately 1% of gTLD domains are registered by Africans. Over the last six months (November 2016 to May 2017), African ccTLD domains have increased by 21%.
The research indicates high access costs, the lack of infrastructure and the fact that African Internet access is primarily via mobile devices result in lower demand for domain names than elsewhere. This was confirmed by responses to the survey, with respondents citing high prices as the biggest barrier to the development of the DNS market in most African countries followed by lack of infrastructure.
Compared to other regions, Africa has a very small number of ICANN-accredited registrars. In total, there are only 11 ICANN accredited registrars in the region, four in SA, two in Morocco and one each in Burundi, Ghana, Nigeria, Senegal and Tunisia out of a global total of 2 143. However, there are many more registrars than this actually active in Africa, with 450 registrars accredited by the ZACR alone, for example.
Diverse region
Presenting the findings of the study, Loren Braithwaite-Kabosha, chairperson of the South African Communication Forum, which was commissioned to conduct the research, said the study involved 54 African countries, including six Indian and Atlantic Ocean Islands.
"In the study, we found that Africa is a very diverse region in regards to income, literacy, language, culture, development, infrastructure, which all vary widely."
However, she noted the continent is lagging in in regards to Internet access. The average Internet penetration rate of Africa is 29% while rest of the world is 54.2%, said Braithwaite-Kabosha.
She also pointed out Africa has a high cost of Internet access. "For only 500MB of monthly data, the average African pays 15% of income versus 1% for the average European."
The other limitation is that Africa has few local hosting facilities and the majority of people access the Internet via smartphones which results in low demand for domain names.
Nonetheless, she pointed out Africa is a rising continent, as Internet penetration increased from 11% to 29% in the past five years, and smartphones doubled to 226 million over the last two years.
"More than two-thirds of African countries had 10 or more years of uninterrupted economic growth this century and Africa is among the world's fastest growing economies, boasting 314 innovation hubs in 42 African countries. The continent also has 80Tbps of international submarine capacity already operational."
Submarine fibre
According to ICANN, all African coastal countries except Guinea Bissau and Eritrea have submarine fibre, while landlocked countries have access to submarine fibre via terrestrial fibre.
It adds that over one million kilometres of terrestrial fibre has been installed in Africa - almost all countries will be connected to their neighbours by fibre by 2018.
Also presenting the findings, William Stucke, of William Stucke Associates and former ICASA councillor, said there is a need to simplify, automate and expedite domain registration processes in Africa.
He pointed out the average cost of ccTLD registration in Africa is $84 compared to $10 for a .com domain.
"It's important to understand that giving away domains for free attracts criminals and other low-life types, and doesn't contribute to the country's growth of Internet infrastructure and hence GDP," said Stucke.