Free WiFi for Ekurhuleni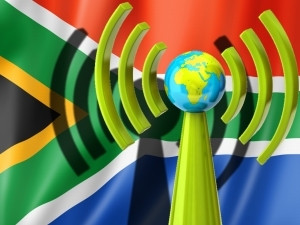 Ekurhuleni Metropolitan Municipality (EMM) will join the free Internet revolution seen in the City of Tshwane as well as other cities that are leading the way to provide public access.
In a statement issued to ITWeb, Ekurhuleni Metro confirmed it is rolling out free WiFi in various phases, starting with libraries and clinics.
Themba Gadebe, spokesperson and senior media manager of EMM, says the network is operational and is in soft launch phase.
"Ekurhuleni Metro residents will be able to access free WiFi on 19 November," he says.
Gadebe says residents will receive "250MB of free data daily with a planned zero-rated portal to support content associated with government information, education, learning, health, and jobs".
The Ekurhuleni Metro free WiFi project is a three-year project, with the first year currently in progress.
While the City of Tshwane has opted to use the services of non-profit organisation, Project Isizwe, to roll out free WiFi, Ekurhuleni Metro has selected Altech and MultiMedia InnoVations (MMIV), a public transport consultancy and intelligent transport systems company.
"Altech and MMIV were appointed following our internal procurement process," Gadebe says.
"The plan is to have all of our 695-plus core sites connected with WiFi for both internal and external use," he adds.
Ubiquitous access
Public WiFi is becoming a common trend across not only developed regions, but developing countries as well, and municipal governments are expanding the number of free public hotspots in order provide access to wireless broadband, says Lehlohonolo Mokenela, ICT industry analyst at Frost & Sullivan Africa.
"Broadband services in South Africa are still not affordable for the wider population, and free WiFi is a big step towards closing the digital divide," says Mokenela.
"This move is in line with the government's national broadband plans. Globally, Internet access is becoming a utility and is key to communication and delivering public services."
According to research by the Wireless Broadband Alliance and Informa, global public WiFi hotspot numbers will reach 5.8 million by the end of 2015, compared to 1.3 million in 2011 - marking a 350% increase.