Local start-up eyes $500k at SeedStars World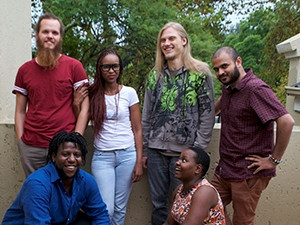 IDWork, a local start-up that connects tradesmen and their clients using mobile Web applications, is looking to scoop $500 000 prize money at the global finale of the Seedstars World competition in Switzerland on 6 April.
The Johannesburg-based IDWork will battle it out with 65 start-ups from other countries next month in Switzerland.
The Seedstars World competition offers prizes that include $500 000 in investment, software-as-a-service solutions valued at $90 000, plus insight and training for every start-up, giving them a boost towards long-term stability and success.
In July last year, IDWork won the Seedstars World SA grand finale as the best start-up for its creative solution to the social issue of unemployment. It connects technically-skilled informal workers (like tilers, builders and plumbers) to clients.
"In the early months of 2014, as a team of friends and later founders, we had several brainstorming sessions about using technology to bring the dignity and pride of the CV to the informal sector," says Arjun Khoosal, IDWork's co-founder.
"Since winning the South African leg of the tour, we have been busy preparing for the finale in Switzerland to ensure IDWork is ready to take on the rest of the world. We recently returned from the continental summit in Rwanda, where we met the other African contenders and began preparations for the finale in April. The African tech scene is flourishing - these start-ups are going to be fierce contenders," Khoosal notes.
The Seedstars Summit 2017 will take place in Lausanne, Switzerland, and the 65 start-ups who qualified will battle for supremacy through competitions and presentations. It will be a gruelling seven-day process as the start-ups are whittled down from 65 to one, and IDWork says it is ready to represent SA and bring it home.
"We were impressed with IDWork because of their early traction, strong founding team and the massive relevance of the problem they're solving - not just in their local market but across the region," says Claudia Makadristo, regional manager for Africa at Seedstars Global.