DOC opens integrated e-skills institute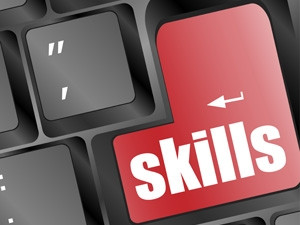 The Department of Communications (DOC) will launch the iKamva National E-skills Institute at the Durban University of Technology on Friday in a bid to improve citizens' access to online education resources.
Communications minister Yunus Carrim, his deputy Stella Ndabeni-Abrahams, and minister in the Presidency Trevor Manuel will launch the project, which first came to light in March last year when the DOC unveiled its strategic plan for 2013 to 2018.
The initiative is in line with aims outlined in SA Connect - the national broadband plan - and was created from the merger of the National Electronic Media Institute of SA, the e-Skills Institute and the Institute of Satellite Software Applications.
Former communications minister Dina Pule noted in May last year that the integration would lead government's efforts at "building e-readiness and e-astuteness across the nation" after SA placed 70th in the World Economic Forum's 2013 e-readiness rankings, falling from 47th in 2007.
DOC spokesperson Busisiwe Mlandu says the institute is expected to "give access to online educational courses to ordinary citizens from home, work, school or community centres, depending on their needs".
The DOC will work with universities and further education and training colleges in all provinces to open computer labs and facilitate e-education, says Mlandu.
Mlandu notes the project is part of government's aim to "advance the development of local ICT skills that will make SA globally competitive, facilitate economic and social inclusion, and contribute to economic growth".
Pass the buck
ICT commentator Adrian Schofield says while integrating the institutions makes sense "from the perspective of reducing duplication of resources, better targeting of outputs and more efficient management", the DOC could hand over management of the project in the long run.
"One could argue that the facilities that will come under the umbrella of the institute should more appropriately be managed and operated by the country's tertiary institutions or by the private sector, with the department being concerned only with policy and funding issues relevant to the sector's skills needs."
Schofield says the DOC could hand the project over to institutions which are already involved in facilitating Internet access, while it focuses on SA's policy and infrastructure rollout.