Business continuity means taking responsibility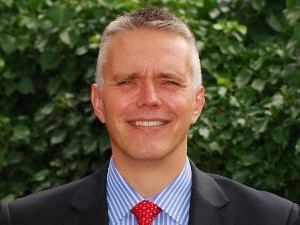 Business continuity is often described as 'common sense'. It is about taking responsibility for the business and enabling it to stay on course, whatever storms it is forced to weather. It is about 'keeping calm and carrying on'.
So says James McAlister, VP of the Business Continuity Institute (BCI) and director of Crisis Prepared, an organisational resilience consultancy firm.
However, McAlister notes, threats like natural disasters, industrial disputes, as well as security and IT-related incidents, among other things, continue to provide the greatest concerns for organisations. Cyber crime, such as malware and data breaches, makes headlines almost every day, he states.
According to McAlister, attacks are increasing both in number and sophistication. He believes small companies are the most vulnerable: "Small enterprises are becoming much more dependent on Web-based tools. However, they are failing to put in place simple procedures to prevent cyber attacks."
Unethical use of big data is another emerging threat for business continuity managers, he points out. Laws and regulations control organisations with regard to privacy and the use of data. "However, analytics and big data technology has grown at such a rate that the gap between what is possible and what is legal has now widened to such an extent that big data users must act as their own ethical regulators or fall foul of customer relations disasters," says McAlister.
Another top threat for businesses is supply chain disruption, he says, noting supply chains are expanding and becoming more complex.
"The world is facing increasing geopolitical and economic risks and customers are driving an on-demand economy."
He recommends that to alleviate these risks, "supply chains must become more responsive to market demands or they will not survive".
McAlister will discuss the context for these growing concerns in his keynote address on: "Horizon scanning - navigating an uncertain future". He will set the scene for linking business continuity and organisational strategy at ITWeb Business Continuity 2015 conference and awards banquet, in association with BCI SADC.
Click here to find out more and to indicate your interest in registering to attend.