Telkom stake swept up in Gigaba, PIC saga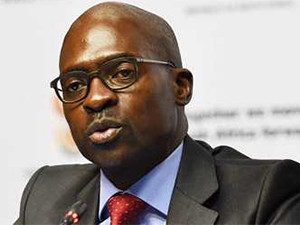 The Ministry of Finance has refuted media reports stating National Treasury wants to use R100 billion of the funds in the Public Investment Corporation (PIC) to bail out struggling state-owned enterprises (SOEs).
This after a Bloomberg News report on Friday that Treasury was pressuring the state-employee pension funds manager to provide funding for SOEs, including taking on government's large stake in telecoms operator Telkom.
"The minister would like to clarify that these reports are untrue. No formal or informal request has been sent to the PIC for such funds," National Treasury said in a statement.
National Treasury said finance minister Malusi Gigaba "noted with concern" the media reports and he finds these reports "malicious and unconstructive".
"Such untrue reports deviate attention from what is important ? finding a long-term solution that will ensure SOEs continue to contribute to our economic development without being a burden on the fiscus," Treasury said.
This after Bloomberg quoted sources close to the matter saying the PIC had been asked by the Treasury to buy its entire R12 billion stake in Telkom to pay for a bailout of cash-strapped South African Airways (SAA).
The sources said PIC CEO Daniel Matjila had, however, rejected the request, saying a purchase of the 39% shareholding would leave the company overexposed to the telecoms operator. Matjila is reportedly willing to buy about R2 billion worth of Telkom shares, which would boost the PIC's stake to about 18%.
However, the PIC's head of corporate affairs, Deon Botha, told Reuters: "The PIC has had discussions with the National Treasury regarding Telkom shares", adding the pension fund would not be pushed into making an investment decision.
Speculation started last month over whether government is contemplating selling its stake in Telkom to raise funds to bail-out technically insolvent SAA. On 30 August, Telkom confirmed government was "considering various strategic options" including selling part of its 39% shareholding in the telecommunications company.
Besides SAA, government is also seeking funds for state-owned power utility Eskom, oil company PetroSA and aerospace company Denel, according to Bloomberg.
In 2015, government sold its almost 14% stake in Vodacom to the PIC for around R28 billion to raise funds for Eskom, which needed a R23 billion bailout.
National Treasury says Gigaba has called an urgent meeting for this afternoon with the PIC board to deal with the current matter and other pressing issues.