Ivan Dittrich returns to Datatec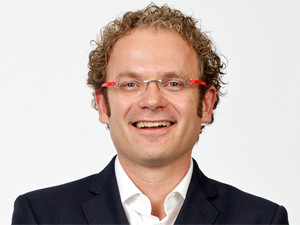 Ivan Dittrich will return to Datatec as chief financial officer (CFO) at the end of this month.
The 43-year-old was Datatec CFO from March 2008 to May 2012, when he left to take up the CFO role at Vodacom.
He left Vodacom in July 2015 "to pursue his own interests" but will now return to the Datatec fold.
Datatec CEO Jens Montanana says he is delighted to welcome Dittrich back to the company.
"He has a very strong track record with us and has benefited from his recent experience outside the group."
Current group CFO Jurgens Myburgh is leaving to take up the position of CFO of Mediclinic International and will leave Datatec at the end of July.
"Jurgens has made a very valuable contribution over the last two years and we are sorry to see him leave. We wish him every success in his new role," says Montanana.
Gloomy earnings
Dittrich re-joins the company just after it posted a disappointing set of full year results, as predicted. Headline earnings per share fell almost 48% for the year ended 29 February, to 19.4 US cents.
Underlying earnings per share were 32 US cents per share, a 23% drop from the previous financial year. Profit for the year was 45% lower than a year ago, at $48 million.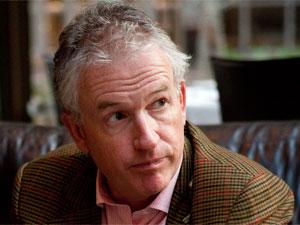 Group revenue of $6.5 billion, however, was 1.6% up from $6.4 billion a year ago. Revenue would have risen 8.6% to $7 billion in constant currency terms, if dollar-rand fluctuations were not taken into account.
Montanana says the financial year was a notably challenging one for the group.
"We were affected by a combination of a strong US dollar impacting the contribution from our emerging market operations and major income statement charges, including foreign exchange losses due to capital controls in Angola and the reorganisation of Logicalis UK."
Westcon's revenue was 0.3% higher year-on-year, with growth in North America and Europe offset by a decline in Latin America and Africa. Logicalis' revenue was supported by a strong performance in the US and the full year effect of the acquisition of Inforsacom in Germany offset by a decline in Latin America.
Datatec is an international ICT solutions and services group operating in more than 60 countries across North America, Latin America, Europe, Africa, Middle East and Asia-Pacific. Logicalis provides ICT infrastructure solutions and services, while the Westcon business is responsible for distribution of security, unified communications, networking and data centre products.
Africa and Middle East only account for 8% of the company's total revenue, down from 10% last year, with the bulk coming from North America (35%) and Europe (34%). In terms of divisions, Westcon contributes 75% of all revenue.
Montanana says the company has taken significant actions to enhance its operational performance across its Westcon EMEA operations. A business process outsourcing initiative has also been extended to the Asia-Pacific region.
"Looking ahead, we are confident our diversification and geographical portfolio strategy as well as global positioning in the ICT market remain sound," Montanana concludes.