FNB eWallet sends over R1bn in a month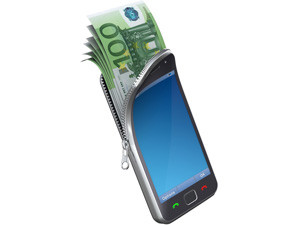 Money sent to recipients via First National Bank's (FNB's) eWallet mobile money solution topped the R1 billion a month mark for the first time in July.
This is an increase of 66%, from R650 000 000 sent in July 2014, showing mobile money is now a real replacement to carrying cash.
"The majority of eWallet sends are to family and friends, with many recipients receiving money twice a month," says Yolande Steyn, CEO of eWallet solutions at FNB.
Urban centres tend to have a higher usage of eWallet and FNB found that aside from sending money home, other reasons to use the service include paying friends or sending money in an emergency. Some recipients also accept payments for goods or services via eWallet.
FNB's eWallet consumer service accounts for 77% of sends, while the bank's business solution, eWallet Pro, which allows businesses to pay the 'unbanked' through their cell number, accounts for the other 23%.
eWallet Pro is a popular payment solution in the construction, healthcare, insurance, education and agriculture industries.
Gauteng eWallet users send and receive the most mobile money, at 47%, followed by KwaZulu-Natal at 15% and the Eastern Cape at 10%.
"The first R1 billion took us two years to reach, and now people are sending R1 billion a month. The numbers are big, but the primary focus for us is to really impact lives through the simplicity of eWallet," concludes Steyn.