FPB unmoved by R2K on 'censorship' policy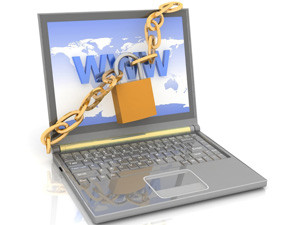 The Film and Publication Board (FPB) will not publish public comment on its Draft Online Regulation Policy, which has been heavily criticised as Internet censorship legislation.
This after the Right2Know Campaign called for records of the FPB's public hearings and written submissions to do with the controversial draft policy to be made public.
"We believe the record of public comment will confirm that the majority of South Africans want a free Internet," says R2K in a statement.
However, the FPB is unmoved by the plea and says it is still going through the over 600 submissions received.
"We are mandated to regulate the space and this we must do. This was a consultative process and we will take cognisance of all the submissions received, and we have openly given the public an opportunity to give input and therefore will not publish the ones the FPB has received," says FPB communications and public education manager, Janine Raftopoulos.
This particular draft policy has come under considerable scrutiny since it was proposed by the FPB earlier this year. The policy aims to better regulate and classify digital content in SA to ensure it does not contain child pornography, hate speech or racism. However, critics say it will force all online content to be pre-classified before it is published, effectively censoring free-speech, especially on social media platforms.
"There is every reason to believe that Cabinet is attempting to push through the Film and Publication Board's envisioned Internet censorship regime, outlined in its Draft Online Regulation Policy, in the face of massive public opposition," says R2K in a statement.
This after Cabinet this week approved the submission of the Films and Publications Amendment Bill of 2015 to Parliament.
Raftopoulos explains the Amendment Bill is a separate document from the Draft Online Regulation Policy and the two documents need to be read independent of each other. She says both documents "will run their due parliamentary course".
"The purpose of the amendment Bill is to address the shortcomings identified in the implementation of the Act, whereas the purpose of the draft Online Regulation Policy is to provide a clear framework for the classification and labelling of digital content and online media as well as distribution of online content," according to Raftopoulos.
The Act referred to is the Films and Publications Act of 1996 and the amendment Bill aims to make changes in order to "provide for technological advances, especially online and social media platforms, in order to protect children from being exposed to disturbing and harmful media content in all platforms".
"This flies in the face of contradictory claims by the FPB that it is not interested in classifying social media content," says R2K.
According to Cabinet, the Bill strengthens the duties imposed on mobile networks and Internet service providers to protect the public and children during usage of their services. It also outlines that the Independent Communications Authority of South Africa will not be able to issue licences or renewals without confirmation from the FPB of full compliance with its legislation.
R2K says this is "a brazen attempt to give the FPB powers that it currently is not and should not be entrusted with".
"As things stand, the FPB's attempts to broaden its powers of censorship have been flagrantly at odds with our constitution," says R2K.
Raftopoulos says Cabinet has approved the Amendment Bill submission but it has not yet been tabled before Parliament or considered by the portfolio committee. A time frame for its finalisation cannot be given as she says the FPB has to "adhere to Parliament's processes".
In terms of the Draft Online Regulation Policy, Raftopoulos says so far there have been no changes or amendments because they are still busy going through the hundreds of submissions.
"The FPB and Cabinet would do well to remember that that Draft Policy is unpopular in the extreme and there have been widespread calls for it to be scrapped. Tens of thousands of people have signed petitions by R2K and Avaaz calling on the FPB to do just that," adds R2K.