JJ Milner - From teen hacker to tech frontrunner
JJ Milner has built his company's success on finding the next big thing.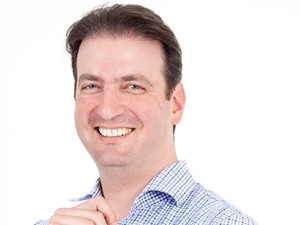 From a teen hacker in a computer store to head of a company that 'could have listed several times over', JJ Milner has built his company's success on finding the next big thing.
Milner, founder and MD of Global Micro Solutions, has an LLB despite his seldom going to lectures, and launched his IT business in the face of his father's misgivings. "I got into IT by accident, working at Businessland (which later became an Incredible Connection store). I was a hobbyist, a hacker. It was just lucky for me that what I loved turned out to be a global phenomenon."
Milner founded Global Micro with a friend in 1990. "I was the proverbial operator out of my parents' garage. We started the business with R5 000 each, and 25 years later, we could have listed several times over. We have over 400 000 users and 18 000 businesses on our platforms, and some household names turn to us for their technology."
With a combination of channel and direct customer engagements, and with all staff members holding shares in the company, Global Micro has kept out of the limelight, until recent years, when it made news by being named Microsoft's Hosting Partner of the Year for three consecutive years, and for the creation of Flowgear, the first African integration platform as a service, now recognised in Gartner's Magic Quadrant for IPAAS.
Milner's almost uncanny ability of bringing technologies to South Africa before they were mainstream has not always been due to foresight, but often to meet a local need, Milner concedes.
"We've been a cloud player since 1999 purely because I didn't believe Y2K would be a problem, but our clients wanted to see a Y2K solution. So we built a thin client environment and told them, 'We'll build it for you, and if you use it, you'll pay us. If you don't, can we put the conversation to bed?'
"After testing, they loved it so much, they didn't want to move off it. That was the first desktop as a service offering in South Africa and we did it on 16k bandwidth."
"We're not led by the hype cycle. We decide which areas of technology have relevance in the South African context, and then just go with it," he says.
First published in the January 2015 issue of ITWeb Brainstorm magazine.